These two girls will be available for adoption this weekend. They are getting spayed tomorrow (as well as getting their rabies vaccine and microchip).
Ebony: What a sweet, smart girl!! She's a total doll and just loves to cuddle. She's a bit bigger than her sister, actually the largest of the four! Very sweet girl, and actively seeks out attention from people. Is a very curious pup, and seems to like water. She stuck her front two feet in the pool and didn't seem to mind! Also sat very well for her bath.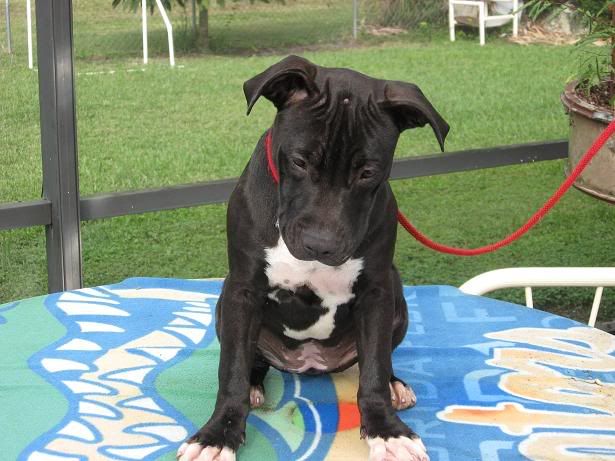 Sugar: AKA "Chunky Munkey" - this is a funny little girl. Loves to play with toys and enjoys a good game of chase! She too is a lover and very affectionate. She's shorter than Ebony, but chubbier. She has some old scars on her back right foot, we're unsure of what caused it. Seems completely healed and doesn't bother her at all.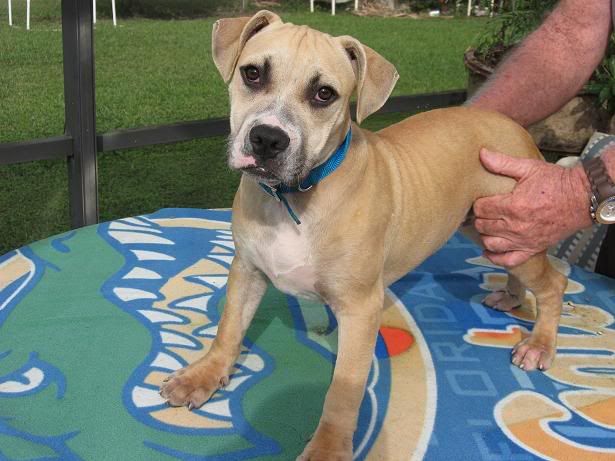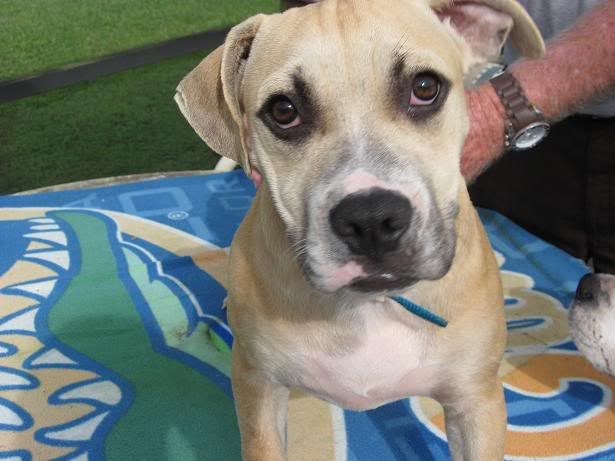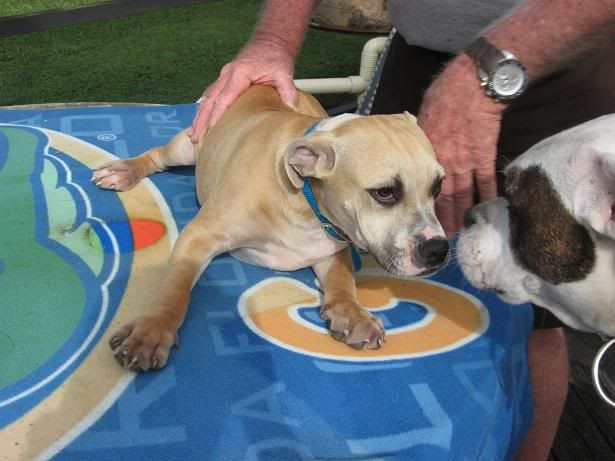 Just some pictures of them playing in the yard! I wouldn't doubt that this was the first time they've ever seen grass!!
These puppies came from the breeder/hoarder that is mentioned in my other thread. These were not produced by this particular breeder, but by a friend of his who had to give up the litter due to personal issues. They are of Preacherman descent. Litter was never registered because they weren't being sold.
Pictures to come of the fawn male and tricolor female that are at the vet now being spayed//neutered.