These guys aren't ready yet but will be very soon. Once they gain some much needed weight etc. But thought I would share NOW! If you can't handle cute, don't scroll down. These charming kids owe their lives to Angela Adams after the very rough start they had. Now their futures look very bright! 3 boys and one girl. Everything little pups should be.
9 weeks old. I will work on more individual pics so you can actually tell one from another.
the two bullies of teh group. Both of these guys aremuch bigger thn the female and smaller boy.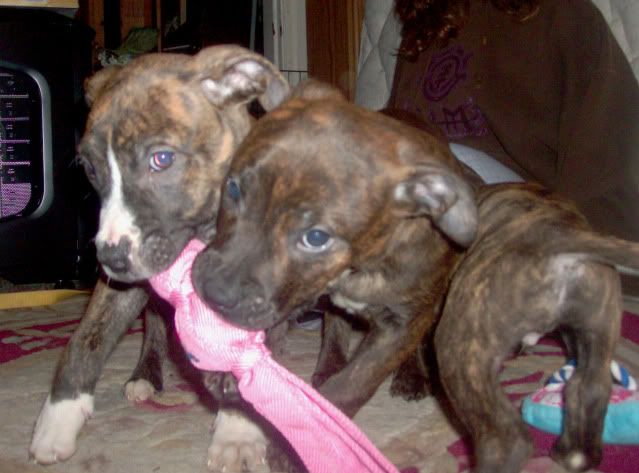 ornery boy
the smallest boy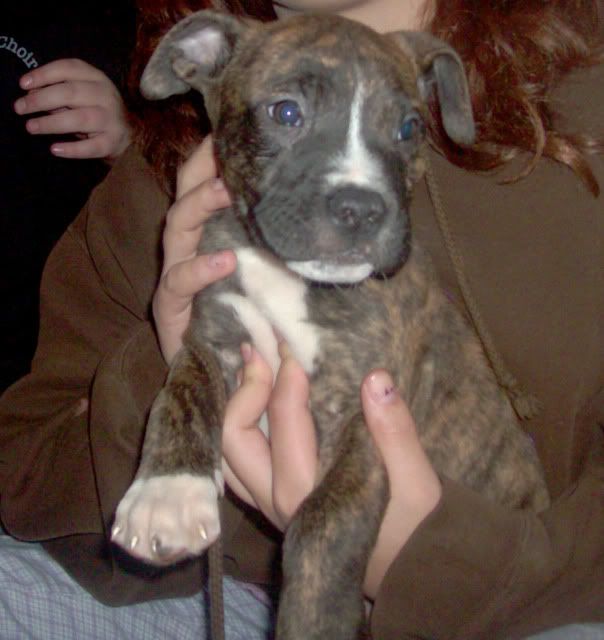 the girl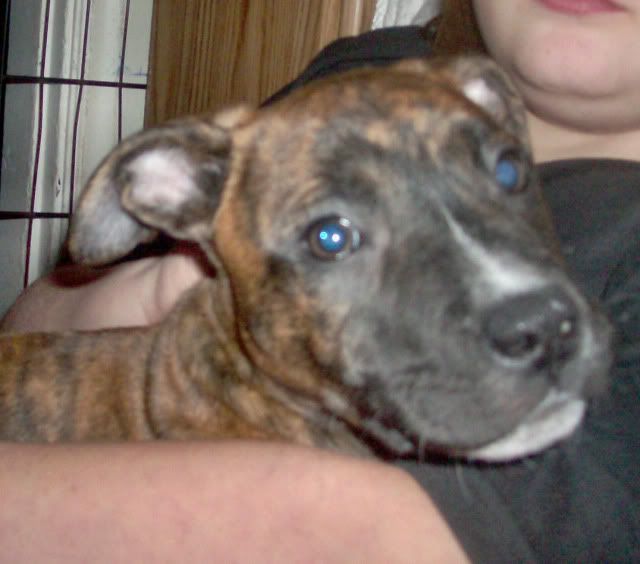 they definately need some tlc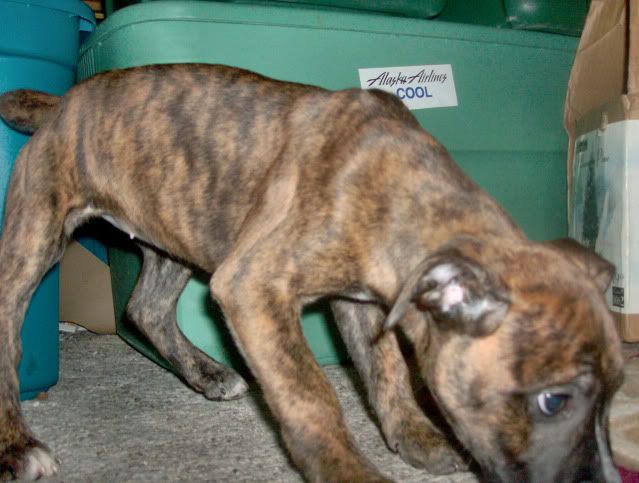 the biggest and orneriest