Hey everyone!
Just wanted to get the word out about this awesome little girl, the last rescue from the awful breeder I've been dealing with...doggie # 7. Her name is Noel, and she's a TOTAL sweetheart. She's a purebred APBT, Nat'l Gr Ch. sired, but was born with a birth defect, so the guy couldn't sell her. She was born with a serious overbite (and a slight crossbite), causing her to look like a bull terrier. This does not seem to cause her any distress, she eats, drinks and plays like a normal dog. She was spayed 2 weeks ago and healed up perfectly. She's about 6 mos old and just about 40 lbs. She has beautiful blue-grey eyes too! The only "issue" she has is that she must be walked on a harness, as any pressure on her trachea causes her to cough.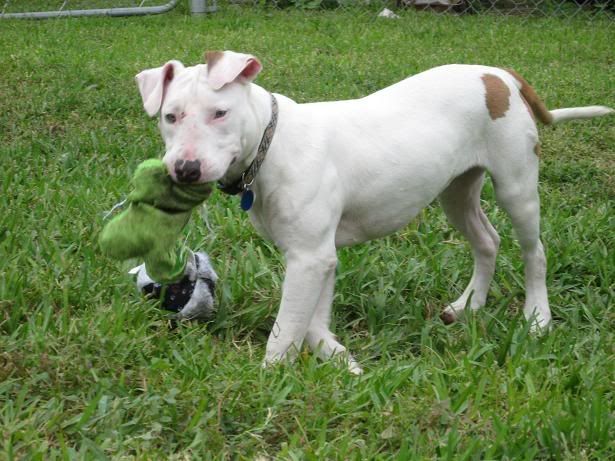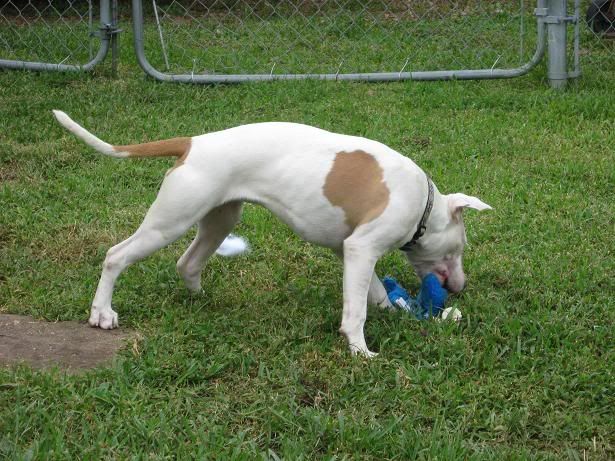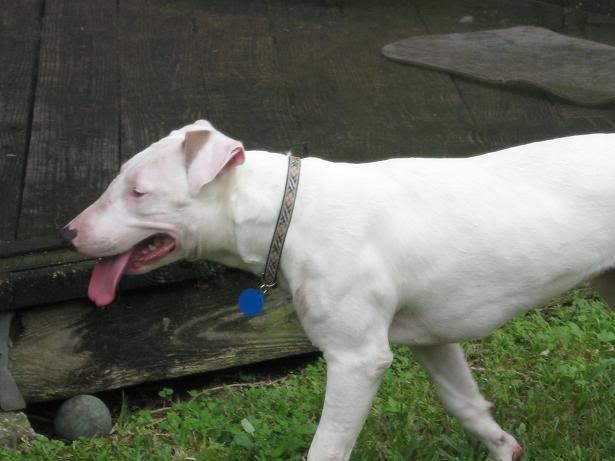 And some pictures to show off her teeth:
And here's a short video of her playing with some toys. She is super playful!!