Hi- Liberty Humane in Jersey City is at capacity and in danger of having to euthanize because of lack of space. We are filled with beautiful pitbulls, many more than those featured on our Petfinder pages. Can anyone recommend rescues that I can contact to try and fosters or permanent homes? I know most shelters are at capacity but we are desparate and have to try anyway we can. We are in the process of trying to get more bios and photos for petfinder and pbrc.net but any other resources anyone can share would help tremendously. We have a program in place now called Pits Are Loving t(formerly Bullies are Deserving) that works with a trainer/behaviorist so that the dogs are working on their manners while waiting for homes..but they are still waiting.
Here is a few:
Snowflake- a shelter favorite who is perfect in every way but cant find a home because of her dog aggression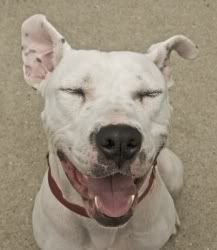 Dre-He is a stunning boy who keeps being overlooked for some reason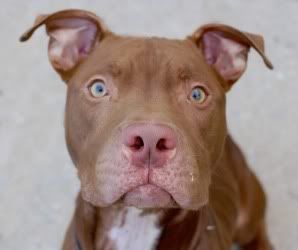 Dash-a pup who came in with a sibling who has since been adopted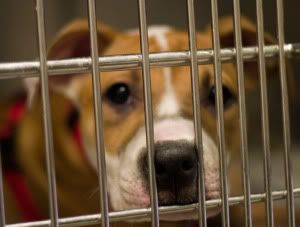 Civic-not a pure pit but 100% sweetheart
Thanks so much!