Hello. The little lady down below (I call her Girl -- wanted to avoid giving her a name, but now she responds to it ...) wandered into my neighborhood several months ago, plopped herself down on my porch, and decided she was going to hang around a while. I fed her and petted her, but had no intention of keeping her. A couple of days after she arrived, a neighbor of mine said she was going to call Animal Control to come get the dog. I couldn't let that happen to such a beautiful and sweet girl, and I know places like that are usually the last place a stray pit will see, so I brought her into my backyard to save her. My intent was to find her owners (she was in good health and very friendly), and barring that, find her a home. After putting up flyers, ads, and checking for a chip, I've come to the conclusion that her owners will never be found.
I've got 5 cats and a giant mixed mastiff, so unfortunately another animal is the tipping point for me -- I just can't afford another, and I don't have the time or energy to give her the attention and love she craves. I've tried to find her a home, but it's difficult for an adult like her.
I recently had her spayed, all vaccinations administered, and had her tested for worms. The vet gave her age as approximately 2 years old. As you can see, she is a beautiful example of her breed, and as friendly as can be (she loves other dogs, and completely ignores my cats). Sadly we do run into certain prejudices when we take her to the park, but she has yet to fail to win those people over with her personality.
If anyone here knows someone in the mid-south who could give her a good home, please let me know. I understand most people here already have full homes, but maybe someone knows someone else who wants an awesome Girl. I'm willing to drive her wherever she needs to go -- she really is a wonderful dog, and I want more than anything for her to have a home where she is the center of attention. The only thing I'd warn about her is that she appears to have an issue with her left hip -- if she runs too hard at the park (which she loves to do), it bothers her for days afterward. Baby aspirin appears to help. The vet said it may be from her giving birth to a litter (or litters) at such a young age -- her little hips were probably not ready for such a thing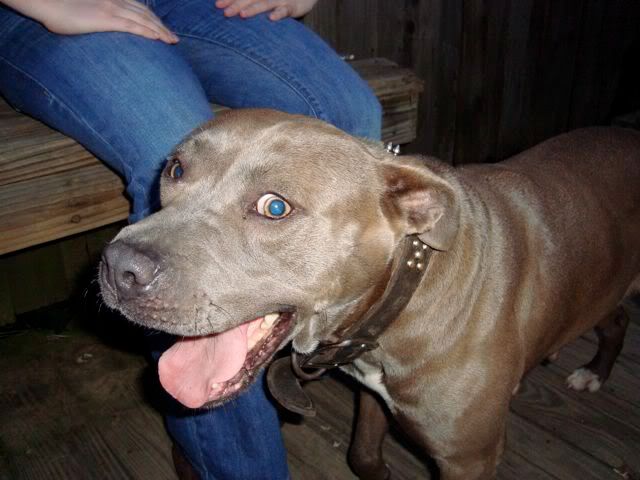 (the day I brought her into the backyard)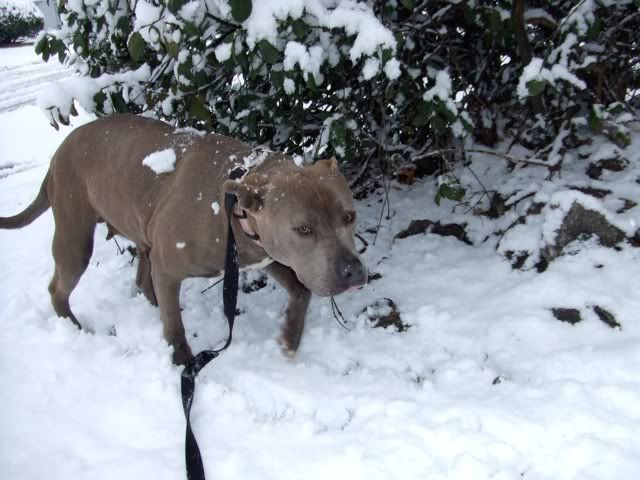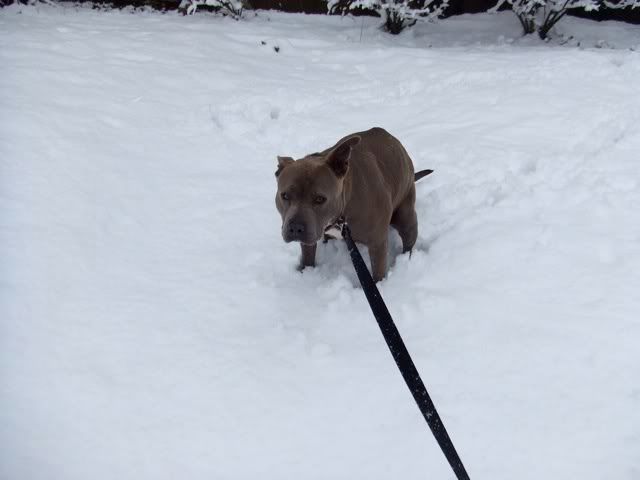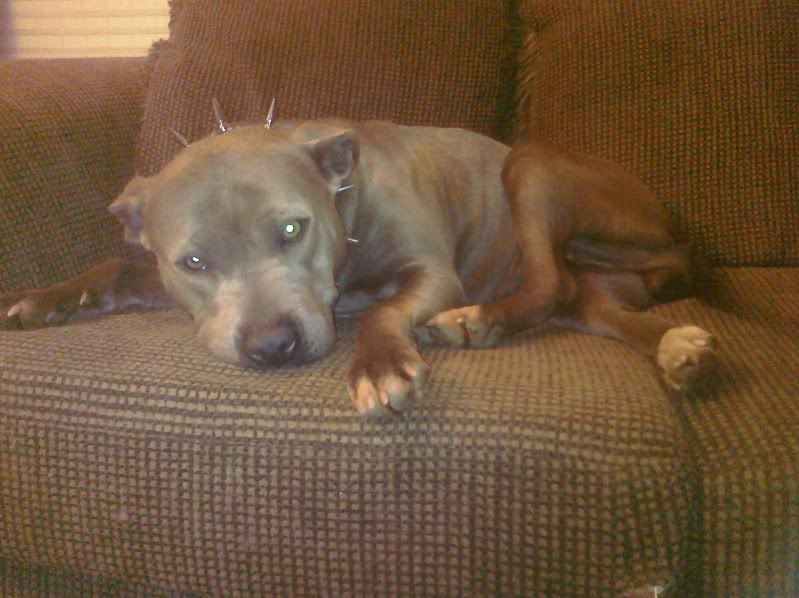 (Just to put the crate in the proper context, the door opens up into a large "mudroom" leading to my back porch -- I extended the crate into the kitchen so she could hang out with me ... she is never just locked in the crate)
Most recent (from this past weekend):
And videos:
http://www.youtube.com/watch?v=KsvCRQDYw4I
http://www.youtube.com/watch?v=S_SbfD6w_24
(a couple of days after I took her in)