This little fellow is my favorite dog at
BARCS
. He's about 14 months old, bouncy and affectionate and really stunningly handsome - a true black with embers for eyes. If only I could figure out why they named him UpDown!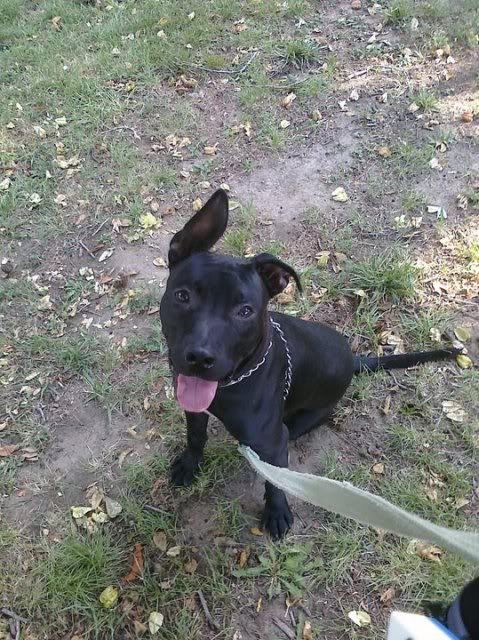 Oh, right - Those EARS!
At this point, UpDown has not been tested with cats or other dogs. I've had him near other dogs casually and on walks, and there is a lot of excitement and interest, but no aggression - however, he's still young, so care would need to be taken there. Like most dogs who don't get enough exercise, he's pretty high energy, but I believe with some work he'll be quite a lovely lap dog - he's extremely gentle and affectionate, loves to snuggle and is very aware of his own teeth! Just watch how gently he takes yummy treats:
He's learning to sit in moments of excitement (since his default behavior last week was to hump
) and is doing VERY well with this - it's still not on cue, but in just three or four short sessions he's already making the choice to behave and keep all four feet on the floor rather than attempting to love you long time. He likes clicker training, which he just started, and is really going to be an amazing dog when he finds his forever home - could that be you?