Pickles is available for adoption. She's a hoppy, happy Brindle girl with both a submissive and independent streak
She loves treats, belly rubs, and as you can see here, breakfast!
She gets along well with most dogs that aren't too pushy and she is even good with cats! Oh, and she likes kids, too (though for the life of me, I can't figure out why) ---- kidding!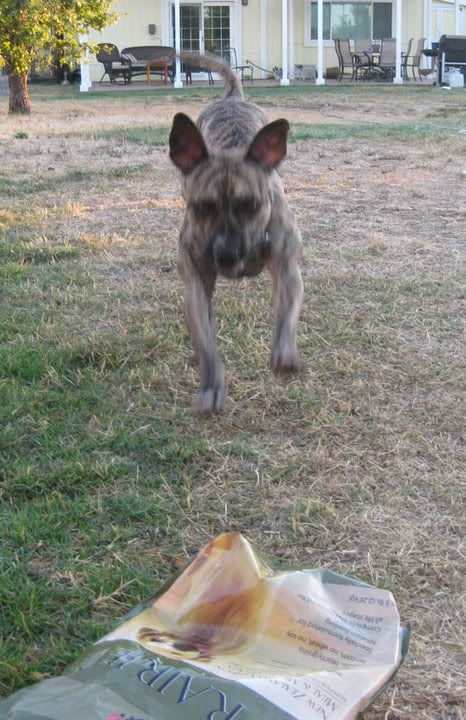 She wonders if someone will open their home to her...forever.