Mid-Michigan Boxer Rescue had just this week put a temporary hold on any new intakes, when we got slammed today with 2 new pups that we could not turn away. The first is Rayne, a 5 week old APBT puppy rescued from the streets of Flint with a very badly damaged foot. She was turned over to a concerned individual by a man trying to sell her on a street corner, when he was confronted about her condition and threatened with police action. She was examined by a veterinarian today, who determined that gangrene is already setting in, so she will be having surgery tomorrow with the hope that some of her foot can be saved.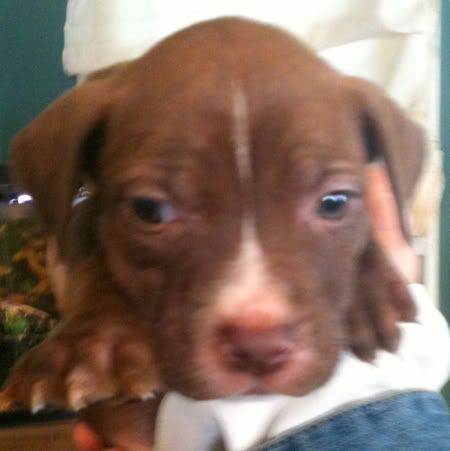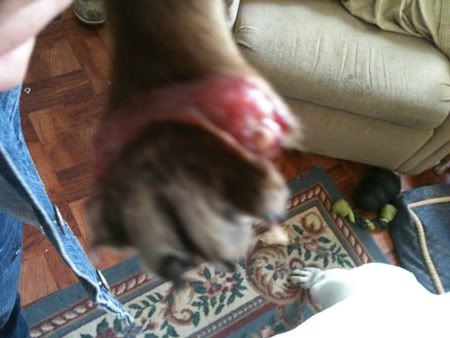 The second is a female boxer mix, now named April. She is coming into rescue tomorrow from a county shelter after having been picked up as a stray. She will be boarded at our veterinarians clinic until she is healthy enough to be placed in a foster home. April is believed to be 14-15 months old, and only 22 pounds.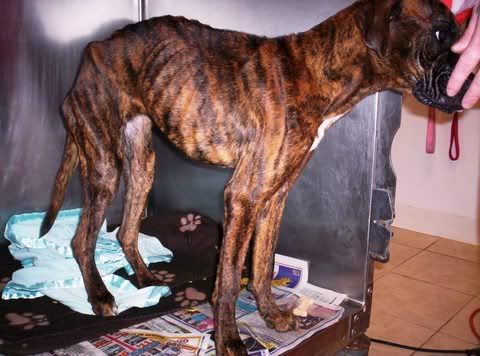 MMBR is desperately looking for donations to help with the medical care and boarding costs of these 2 pups, and April will also need a foster home once she is healthy enough. Donations can be accepted via paypal at
http://www.midmichiganboxerrescue.org/info/donate
or can be called in directly to either of the clinics caring for these two girls.
Rayne
Westwood Veterinary Hospital
4123 W Coldwater Rd
Flint, MI 48504
(810) 785-2211
April
Parkway Small Animal and Exotic Hospital
39321 Garfield Rd
Clinton Twp, MI 48038
(586) 416-8800