We've got ourselves a foster project. She's pretty awesome and will make a great dog for somebody. Her only glaring issue is that she's in an awkward growth stage and she's currently got a pinhead and her back end is taller than her front. She also likes to give kisses so will have to learn to wait until instructed to do so instead of just jumping up and doing it on her own. She's fine with people, dogs of all sizes, kids, etc.
She is a nice, nice dog who got dealt a crappy situation (someone bought her from a BYB friend then proceeded to get thrown in jail on a 4th DUI charge, family is losing the house, etc etc.) so we're working on making it right.
http://pacocollars.com/2011/04/24/tomorrow-needs-a-home-today/
Tomorrow needs a home today!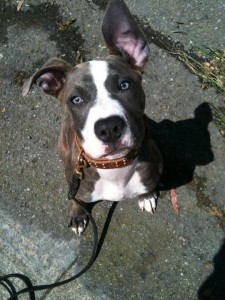 Meet "Tomorrow," the latest Paco Collars foster project. She's a blue-brindle 4 month old pit mix girl with the most stunning eyes. She's super into people, very appropriate with dogs of all sizes, not mouthy at all, quick to learn, and sweet as a bug.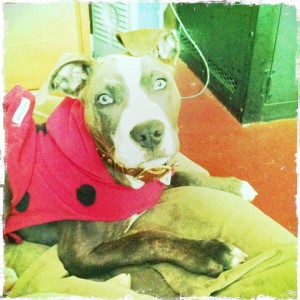 She came to us through an acquaintance of the extended Paco Collars family. Since one of our own took great pains to make sure she was properly socialized and trained from a young age despite her being someone else's dog, we couldn't just let her get dumped at the shelter when the owner (thankfully) realized a new home was best for her.
The good news is that she's an easy, young dog who has made herself right at home with the rest of the crew.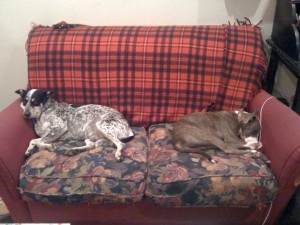 She will be spayed shortly, after which she'll be ready to go to a new home. She's easy enough for a first time dog owner who has done their research and is ready to take the plunge, or as an addition to a social pack. She'll most likely end up being in the 60 lb range with a taller, leaner figure. We're working on basic obedience, crate training, potty training, and socialization.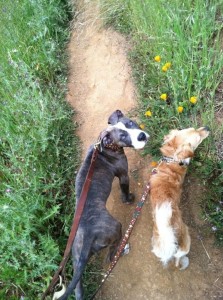 If you're interested in adding this beauty to your life, read up on responsible ownership (
http://badrap.org/rescue/responsible.html
) and contact us at
info@pacocollars.com
. We'll be screening with application, home check, and references so be prepared to supply those.
We want to get this girl in her new home soon so someone can enjoy her puppyhood… right now we're hogging it and enjoying every minute!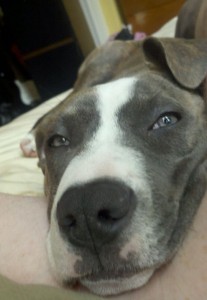 p.s. oh yeah, she comes with a free Paco Collar