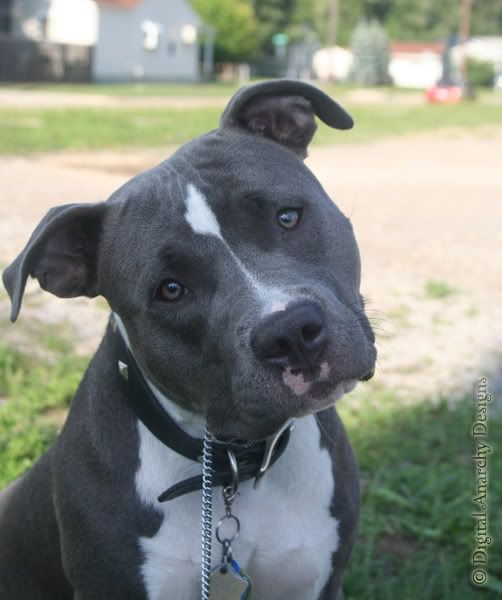 Hi! My name is Remy! I'm a 10 month old blue and white, UKC-registered American Pit Bull Terrier female. I am looking for a new home because I'm a bit too much for my current mom to handle. I am good with dogs, though a bit too boisterous if they're more reserved and I absolutely LOVE children (I have one of my own at home right now!).
My time with my family is limited, so a foster home or a permanent home would be lovely. In the right hands, I'm quite sure I could make a show dog, but being a pet sounds much more appealing! I can still do everything UKC has to offer - including showing in their Altered class!
Do you have room in your heart and your home for me?
(Please feel free to cross post! This gal is in dire need of home! She is in a situation she needs OUT of and if I had room, I'd foster her myself, but we are FULL right now and it is killing me she's still with her owner.)