I fostered this girl for a week, a month ago, and can tell you~ she is 100% sweetheart! At first she was very nervous, and would crawl on the ground everywhere... even crawling up to people so she could get some loving. After only one week, she had really started to come out of her shell. She really loves people, and had a blast hanging out at my office. She especially loves playing with other dogs (unfortunately, mine wouldn't comply!
) and was at her most happy romping around with a buddy. She loves rolling over for some belly rubbing... and oh boy! What a kisser! This girl loooves to give out the bully kisses! With all the BSL around here, it's really hard to find good homes, so I hope someone here will know of someone looking for a beautiful, young, sweet girl.
Pictures from a month ago:
Pretty girl!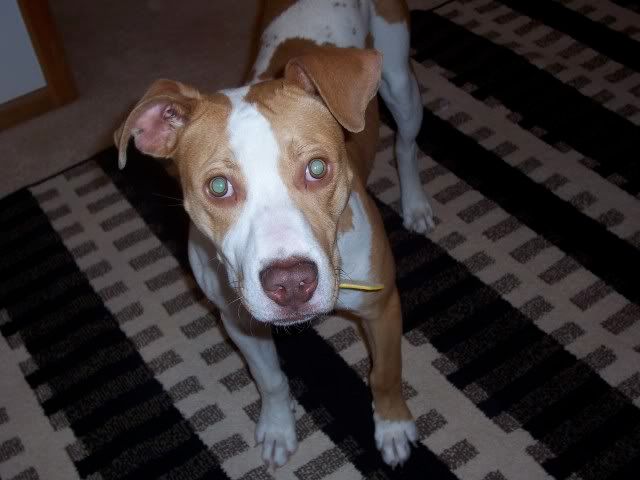 Playing with another puppy at my office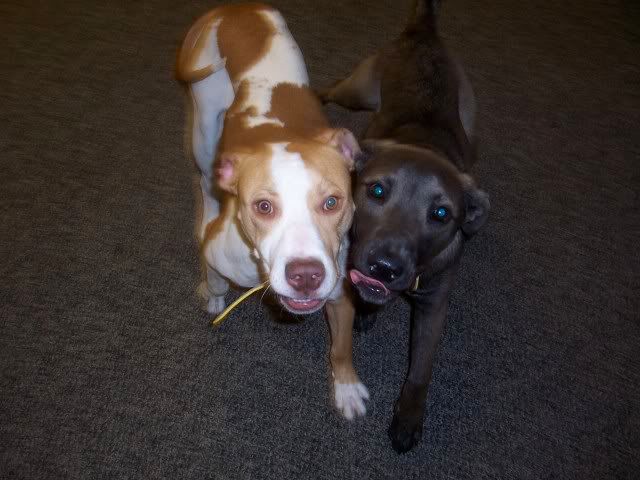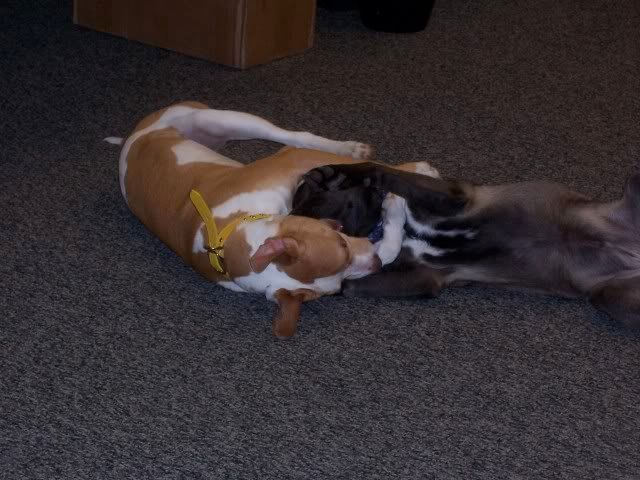 Beautiful little girl!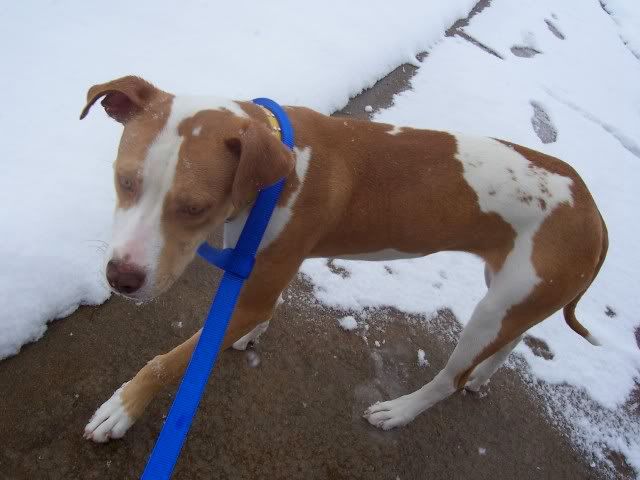 Gorgeous eyes!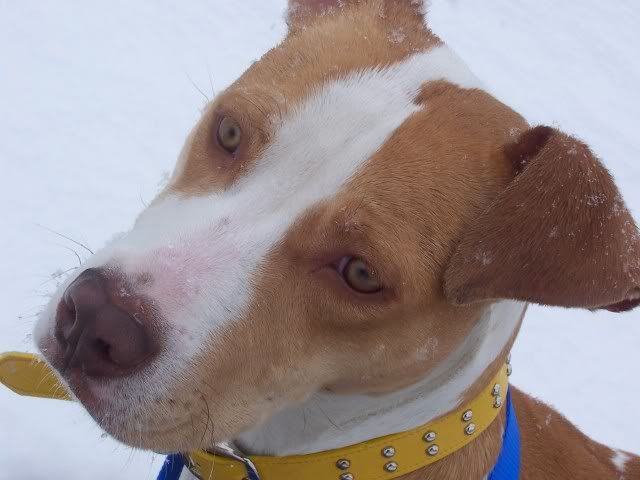 Sleepy time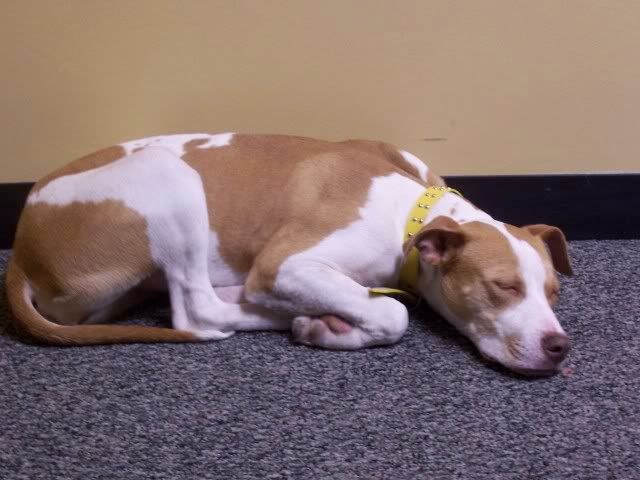 New pictures from her PF page:
Her page with contact info:
http://search.petfinder.com/petnote/dis ... id=5955354
Thanks for looking!