This little ball of fire managed to sqeeze her way into my already hectic and chaotic life. She is
desperately
seeking her way out of the province either into a new foster home or her forever home.
Maggie is 12 weeks old. Already, she knows "sit", "paw", and "down", and is pretty close to being housetrained. She mouths abit, but nothing compared to the other puppies that I have met her age. She bonds super quickly to people, has amazing eye contact, and a definte willingness to learn. She is very curious, fearless, and a little feisty. Just the way a proper puppy should be!
She pulls a little on leash when excited, but once she settles down, follows in a natural heel. I think someone is going to get very lucky with this girl. She is sweet, very intelligent, and GORGEOUS!!!
I don't think my photos do her any justice at all. In person, she literally takes your breath away.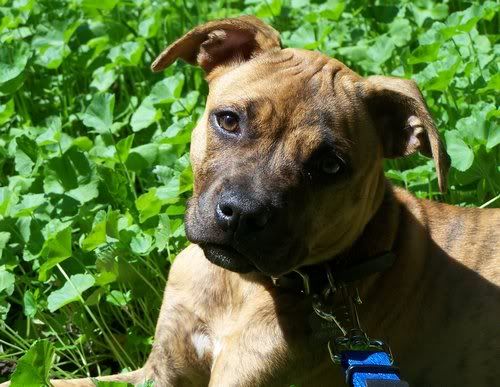 She has amazing markings. She is not really fawn, has a hint of copper/red to her, and look at those tiger stripes.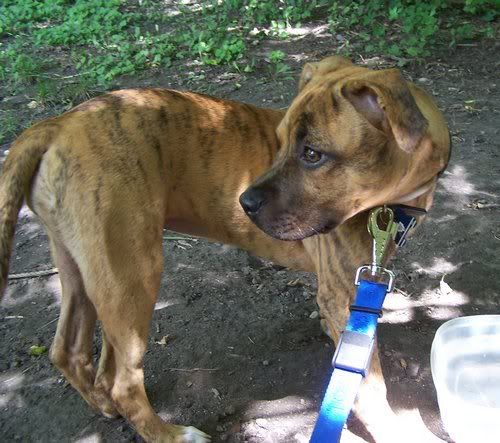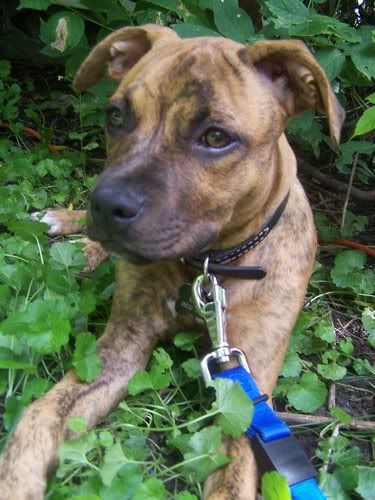 If anyone in intrested in adopting this little girl, please contact us at
bullies_in_need@hotmail.com