On Sunday a few of the dogs played in the yard and then lounged. I had decided to go upstairs and called them in before doing so. They all came in. And then I noticed blood on the deck.
I initially thought a split nail, and as I checked Pixie, I saw that her chest was split open. She collapsed and I just screamed for Gord to come and call the emergency line (I have the vet's number memorized and it links right in). We checked which clinic was best to rush her to, and we duct taped towels around her applying pressure to her chest.
I thought she was going to die in my arms. I was a sobbing mess. She would close her eyes and all of my efforts to wake her would not suffice. It was the longest car ride and the most painful too. I was trying to think positive but I thought my little foster clown was going to die. We made it to the clinic and they rushed us into the surgery room. The vet was shocked by the gash. He was worried of it either having hit a lung or or her arteries.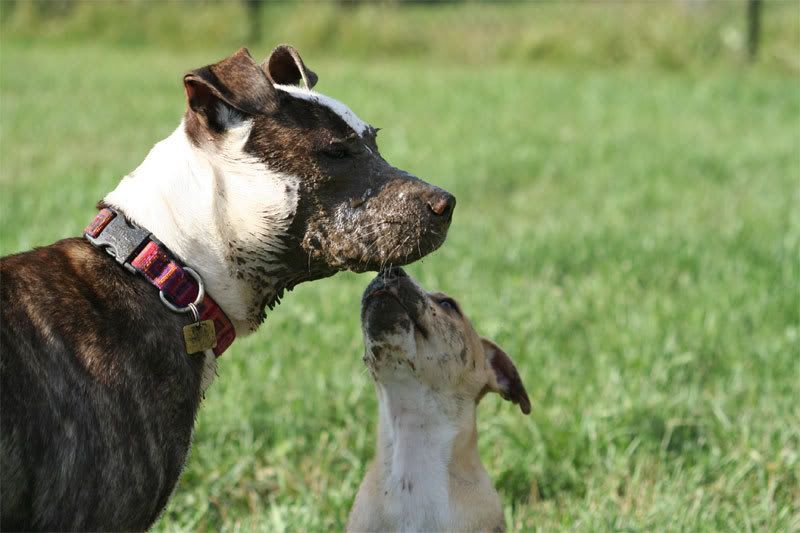 After a full day in emergency, the vet sewed her up after ensuring she had no damage to her lungs or arteries. We took her home late that night with her insides and outsides sewn up. She had ripped apart her pectorals. She also has a drain tube installed. And when the drugs wore off in the back room, she slipped her collar and she dragged herself over to the vet techs. She just wanted to be held and touched. They were in love with Pixie, even sitting with her on their breaks. A few have even emailed and requested to help out in any way they can to help the rescue, including fostering and potentially adopting some of our restricted dogs. Oh Pixie.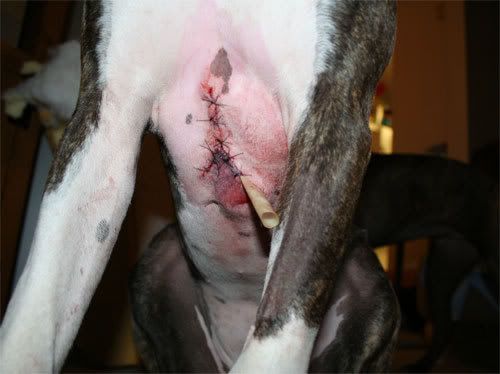 I would urge people to do a check of their yard for ANYTHING that might cause damage. Pixie's injury was sustained because she's an odd ball faster than light dog who took a corner too fast and tumbled onto a metal C-shaped object that is in my yard. Please do this. If you don't need it in your yard and it could cause your dog damage, get rid of it.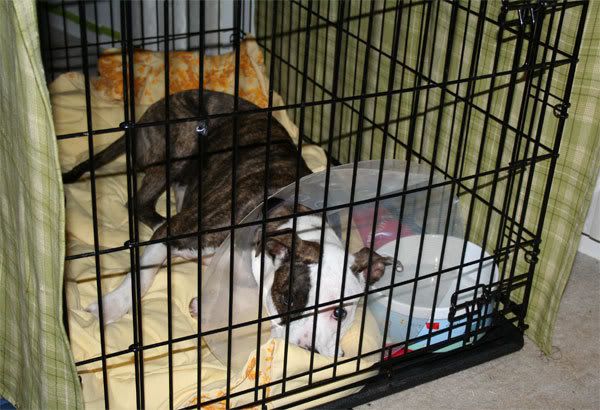 I have to say that since this horrible ordeal, I have felt so much support for this little dog not only from people that have met her, but also from so many that haven't. There go the tears again. From the absolute second this girl walked into my home, I fell in love.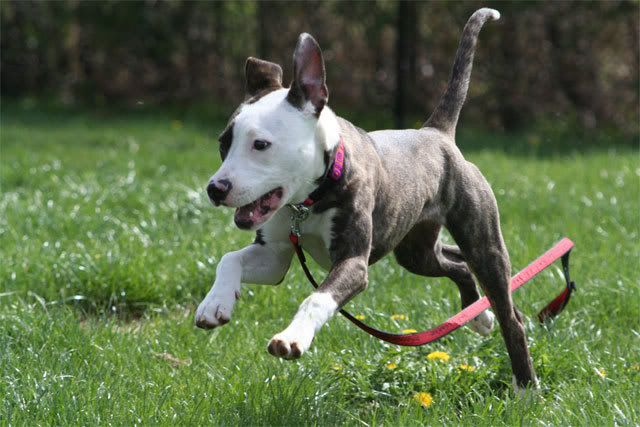 A local pet store where we do a lot of our shopping (Critter Jungle, Ottawa) offered to have their manager shave his head and one guy may be waxing his legs. In fact they've recruited a few more people for the task including Scottcho-Scotty who is a legend in the BIN crowd... It's almost like a shave-a-thon.
Although we know that shaving heads is not by any stretch original
, since the store came to us with the idea, we would not turn them down for a second as Pixie needs all of the funds we can get.
Please read up on the event "Shave a nog to Save a Dog" for Pixie:
http://www.facebook.com/event.php?eid=4641102265
Thank you for reading, and please, check over your yard. Please.