Oh, I just got back to work after a 3 month strike and we have the most gorgeous boy in the shelter!!! Okay, we just don't get bullies that look like this every day for sure.
He's a total love and attention sucking machine. He's got that kind of "gangsta" look the general public are totally afraid of which makes it even more funny to me because he's such a total mushpot of milk toast. He'd crawl outside his skin to get you to pet him.
I have some better, more "personality" pics at work which I'll post soon. He looks more "short and stocky" in these pics than he actually is (he's not an American Bully or as muggy as his headshot looks, or a "walking head"
) and he actually has pretty decent conformation and nice movement. I have no doubt someone could paper this dog no problem.
Everyone can't stop talking about him...so I'd like to introduce you to Hummer....stay tuned for more of this gorgeous boy! I
this dog!!!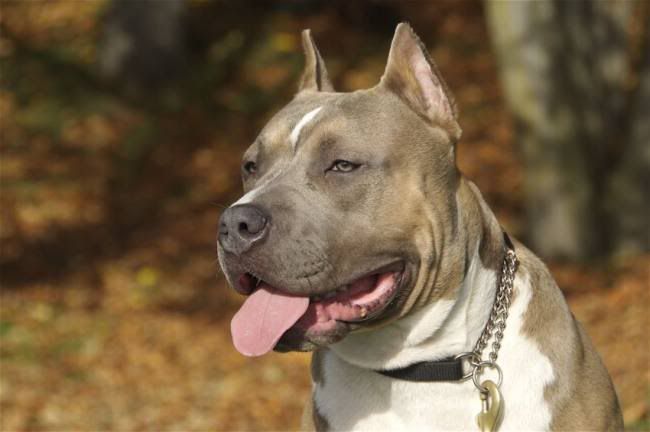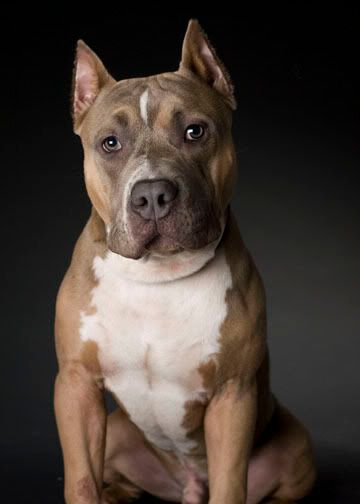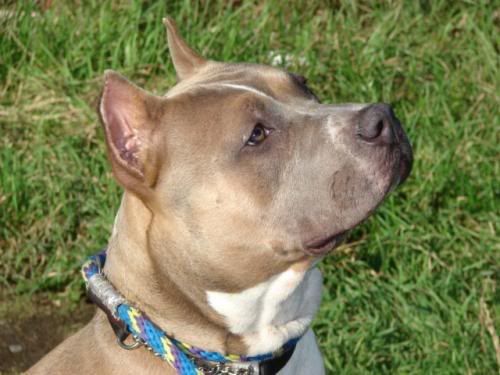 Yup, wipe the drool from that mouth of yours!!!