Ok..Kosmo is offically adoptable ! He has yet to be neutered (scheduled in January 0
and will not be adoted out until post.
But this is one cute and happy cuddle bug of a guy building more and more confidence every day!
Also accepting Foster Home applications in the Muskegon and Grand Rapids area, I think he would benefit from going to another foster home.
And I never really meant to keep him as MY foster..but here he is!
l o l
And with eyes like this, who could say no?
He will need a home/foster who understands he doesnt need to be coddled but he needs positive confidence training.
Here is his offical Petfinder Ad:
---------------------------------------------------------------------------------
Kosmo is a pit bull terrier. But do not let the media stories fool you. This is one sweet cuddle bug of a dog!
Kosmo is about 2-3 years old. Yes someone cut his ears off. How sad ! With a black nose and freckled eyes this
guy will win anyone over with a shy wiggle and kiss.
He is potty trained and crate trained and will not be adopted until neutered and final vaccinations (scheduled for Jan 0
. He is a shy
guy at first, but when you give him a minute to figure out you are friend not foe, look out! He will lean on you and sit
and give you the biggest saddest eyes until you pet and pet him!
Kosmo is stocky little male and weighs in at 51 pounds. He is full grown and did I tell you he is just the CUTEST dog!
Kosmo is still learning his manners around other dogs, he has no aggression but is excited and jumps all over them.
Some dogs do not appreciate his boisterous attention and look at him like he is a pesky little brother!
Kosmo came in sad and scared and didn't seem to know what play or toys were, but every day is a new day for him
to learn and explore and blossom into one really nice pet.
Do you have room in your heart for a wonderful bully that will just melt under your touch? I think he has room in his heart for you!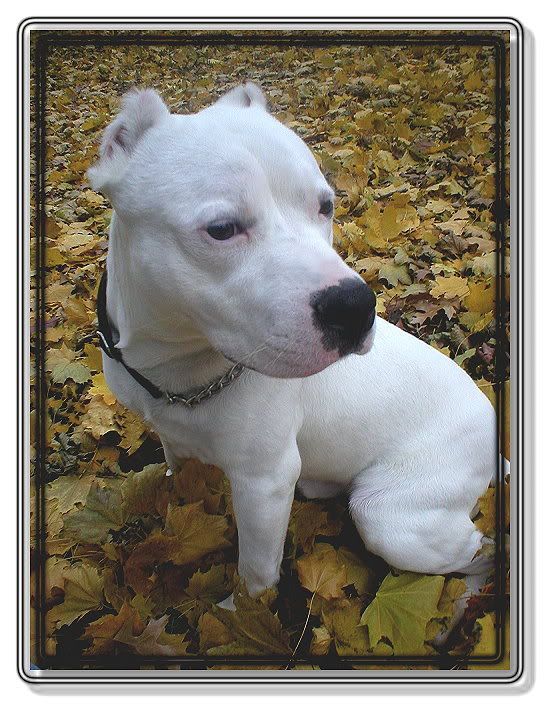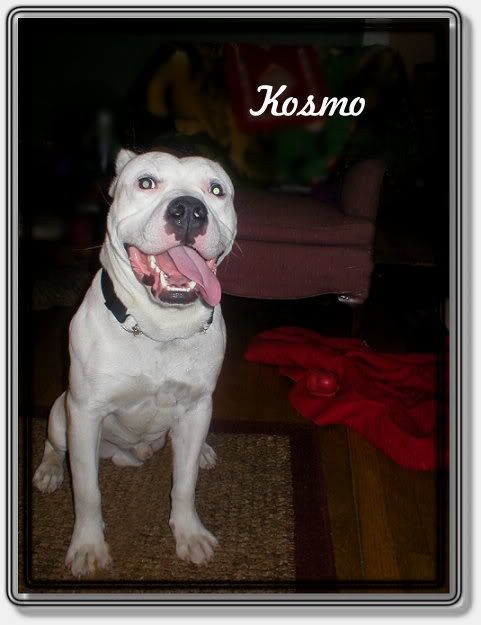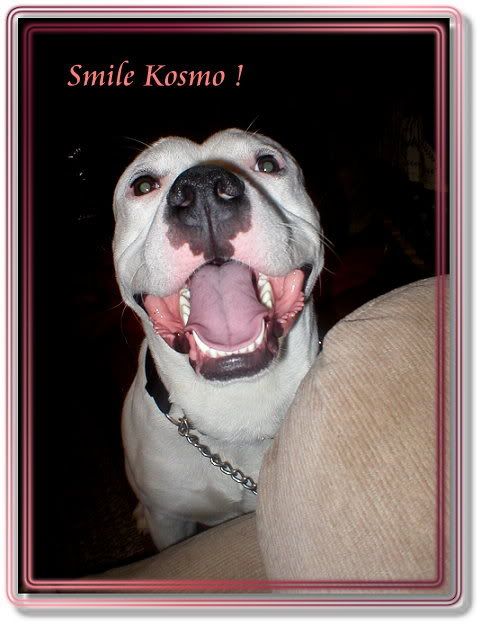 ------------------------------------------------------------------------------------