**************PLEASE CROSSPOST*************
"On Monday, January 14, 2008 Gentle Barn Rescue Staff arrived on scene at a property in Lancaster, CA that, from a far, just looked like some fences and trees. As we got closer, it became a city of cages made out of chain link with approximately 400 animals in the worst case scenario. When we stepped out of our car the stench that hit us almost doubled us over and as we looked closer we saw 400 little eyes filled with loneliness and heart break begging us for help.
There are approximately 200 dogs (about 50 needing immediate life threatening medical attention, about 10 pregnant females), 30 cats, 40 chickens and turkeys, 100 goats and sheep, a Llama, an Emu, a pregnant horse, 3 potbellied pigs (one that can't stand) and a 600 pound farm pig.
The animals had no water and had not eaten for God only knows how long. There were bags of wood pellets for starting fires in a stove, resembling animal food pellets were being fed to some of the animals. Dogs were found dead in wheelbarrows, ducks were found dead in black mud/sludge, and chickens were found half eaten in dog cages.
A majority of the animals have mange, upper respiratory problems, pink eye, vomiting, diarrhea and all are exhausted. Five litters of puppies have been removed from the property with horrible medical issues. The temperature has been below freezing and the animals have no protection from the extreme climate and because of the rain are living in mud puddles with no dry area at all.
The Gentle Barn is taking in many of the animals including pigs, emu, llama, and a pregnant horse and is working on the scene to rescue and place the remaining animals. Animal control said that they do not have room for all of these animals so it is up to The Gentle Barn and the rescue community to assist in the saving of these helpless angels.
WE DO NOT HAVE THE FUNDING FOR THIS EFFORT AND NEED YOU'RE HELP NOW! PLEASE MAKE YOUR DONATION AS SOON AS POSSIBLE.
YOU CAN HELP BY:
1. Adopting, fostering or helping find homes for the animals.
2. Volunteering with The Gentle Barn to help feed and clean these defenseless animals.
3. Donating to The Gentle Barn for the following:
We need funding for:
Feed for the emu, pigs, horse, llama and dry food for 200 dogs
Veterinary Care for neutering (there are about 200 dogs and they all need to be fixed at about $40.00 each), vaccines, stitches and treatment for mange and other sicknesses.
Animal transportation costs
Cleaning Supplies: flat oversized shovels, green metal leaf rakes, pooper scoopers, and more.
The Gentle Barn is a nonprofit sanctuary home to animals rescued from abuse and host to at-risk, inner-city and special needs children.
Thank you so much for your support.
Please make donation on line at
www.gentlebarn.org
Or send donations to The Gentle Barn's mailing address at:
26910 Sierra Highway D-8 #318
Santa Clarita, CA 91321
Media contact: Jay Weiner 661-252-2440"
http://www.gentlebarn.org/id89.html
The e-mail I was sent from a rescue friend asked for at least 50 dog igloos for the dogs, who are left in the freezing cold.They have no shelter whatsoever.If anyone can donate anything please do it trough
Creative Pet Supply
Call toll free number to place your order|
USA & Canada: 1-800-227-0001
Outside of USA: 1-310-832-9929
FAX: (310)832-9982.
Email:
order@creativepet.com
Here is Sophie, who is need of immediate vet care, among many others: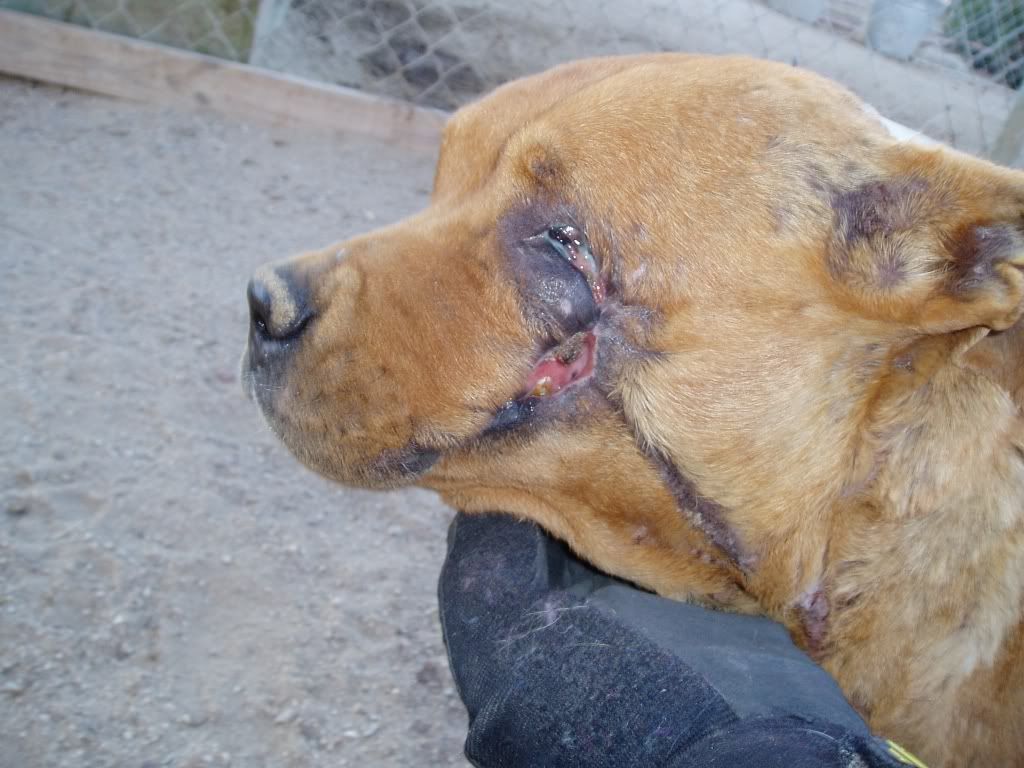 The responsible: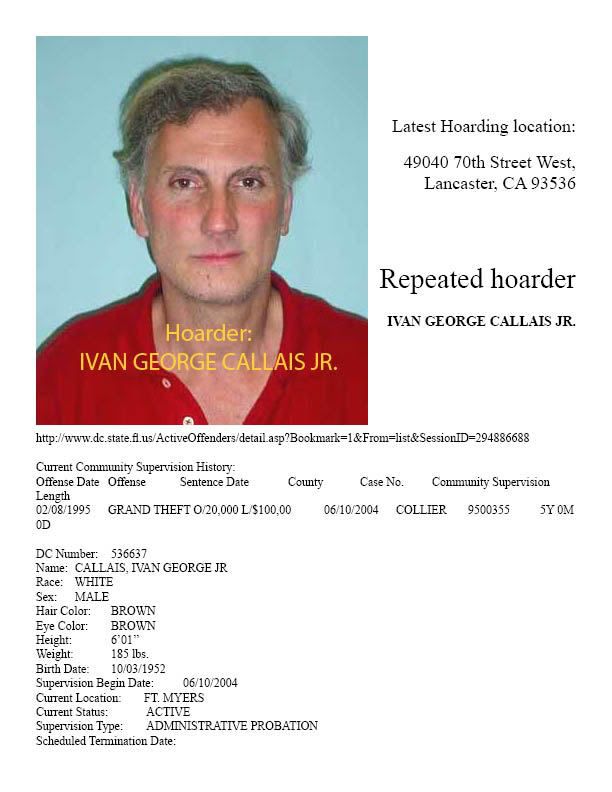 Some other dogs.Pictures were taken after two days the rescuers got to them so they at least had water, food and some blankets: