(Please note: my name savebearthedog.com is not affiliated with this post)
Emaciated mom and pups were rescued by non-profit organization, Suncoast Animal League in Pinellas County Florida. Suncoast Animal League are in dire need of funds to help pay for the medical care mom and pups endured and will need in the near future.
Please help, by donating $1, $5, $15, $25, any small amount will help them!
If you wish to donate to Roo and her pups at Suncoast Animal League, you can contact them at:
Contact Info
1030 Pennsylvania Ave
Palm Harbor, FL 34683
Phone: 727-786-1330
Fax: 727-786-1377
Email:
info@suncoastanimalleague.net
Initial meet up at a convenient store parking lot in Inglis, Florida. The photos show "Roo" looks much worse than what the email had described. She's severely malnourished, has no milk for her puppies, and looks tired and totally defeated. The employee of the Levy County animal shelter offered to meet the transport drivers of the Suncoast Animal League to help shorten their time on the road. The entire round trip still took nearly six hours for Executive Director Rick Chaboudy and Board member Annette Dettloff.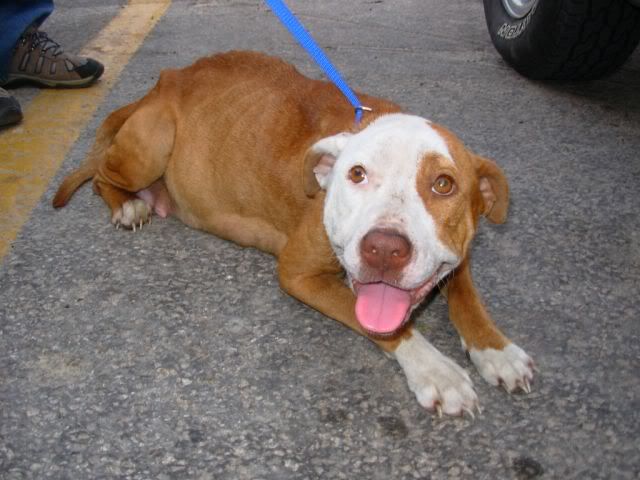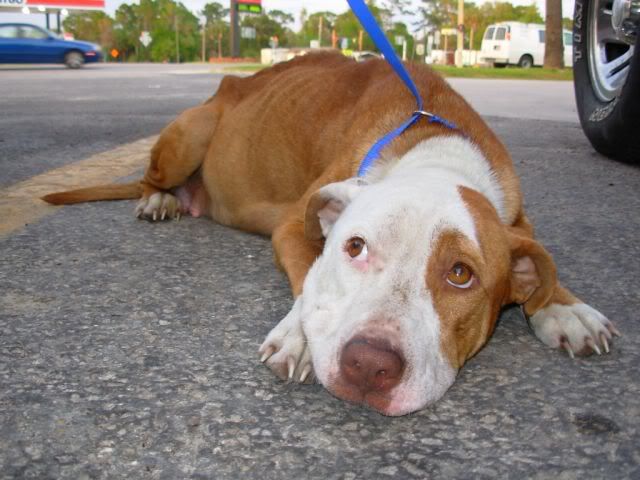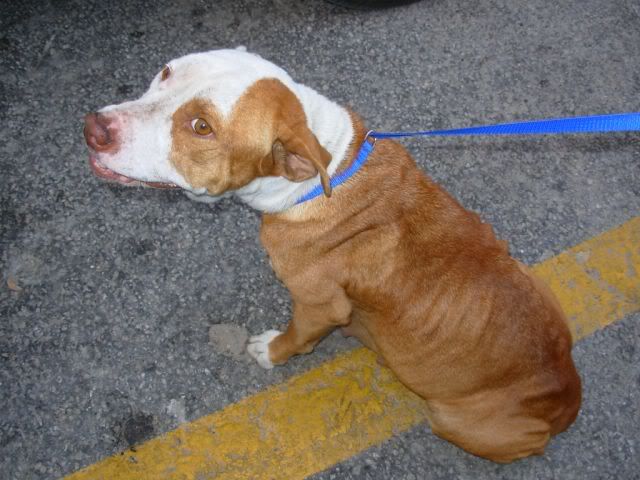 During the trip back to Pinellas County, Rick Chaboudy bottle fed each puppy a supplemental formula to help boost their systems before arriving at the animal emergency clinic. Although each puppy was slightly underweight, they were all in fairly good condition, proving "Roo" gave her puppies every ounce of nourishment possible, even to the detriment of her own life.
"Roo" and puppies in transport to Pinellas County where AA Animal Emergency Clinic was waiting for their arrival.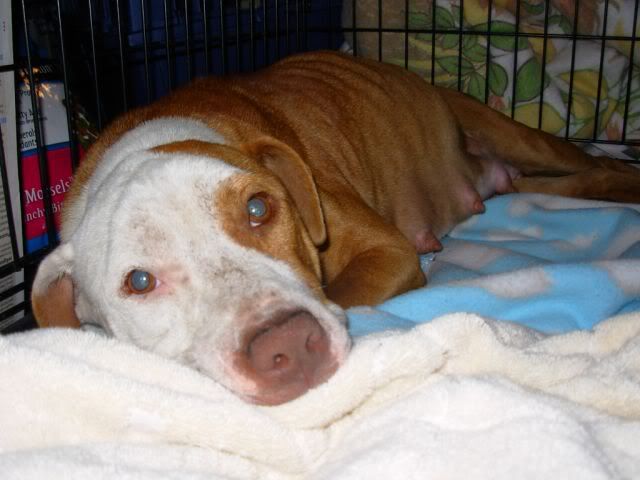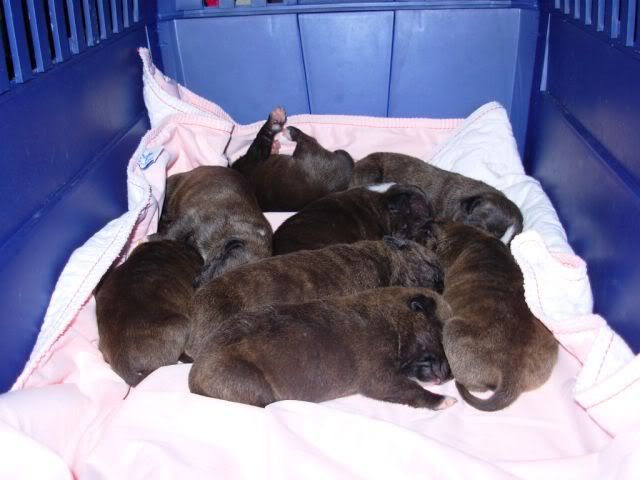 "Roo" receives emergency care to save her life.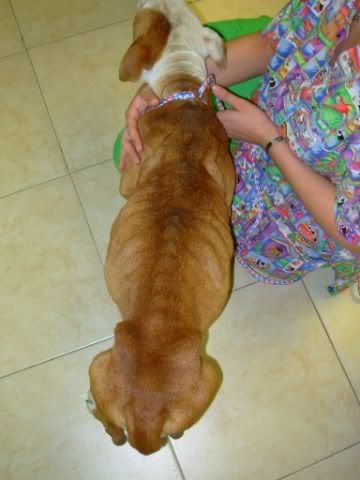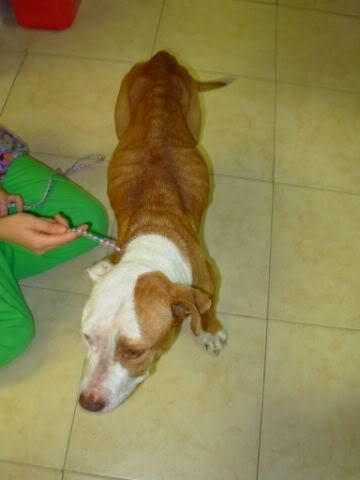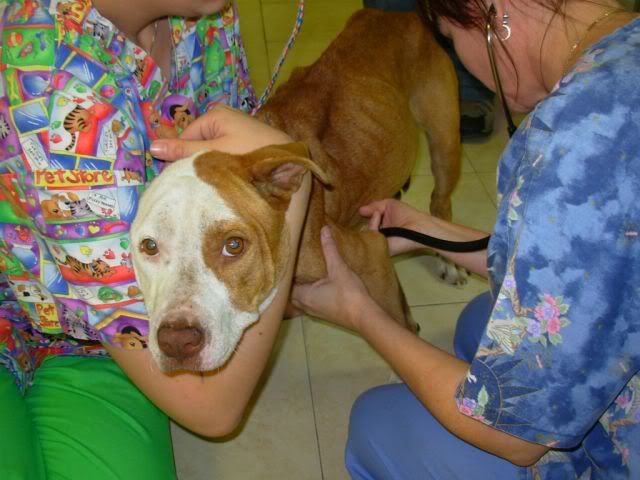 After several hours of care by the staff, "Roo" was given soft, warm bedding for a comforting reunion between momma and pups. Still dealing with the emotional strain of everything she and her puppies had been through, "Roo" shows her sadness and exhaustion at the of the long day.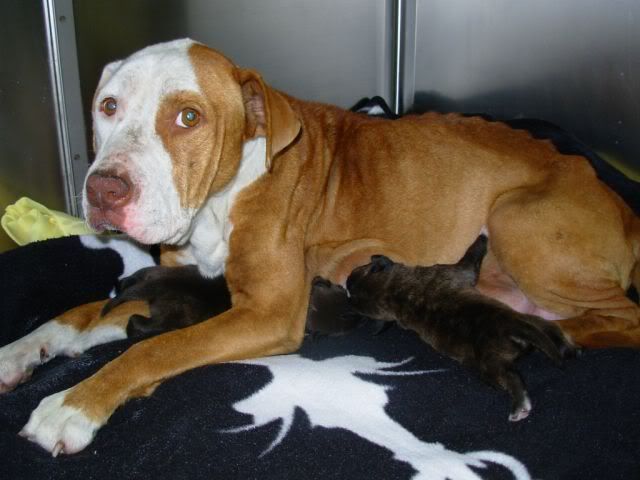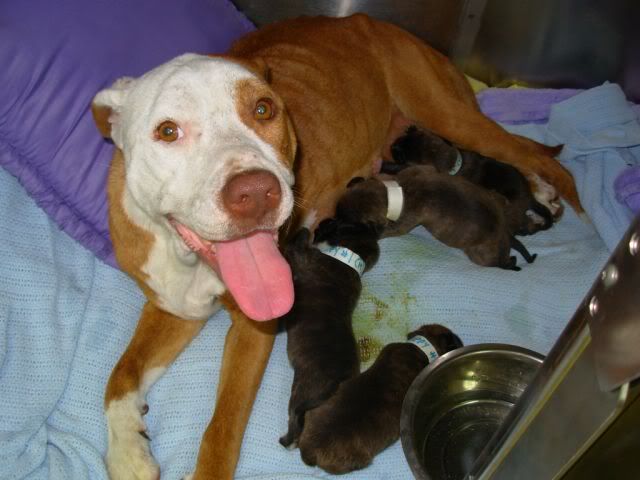 A much happier "Roo" after a full 24 hours of rest and being properly cared for. Her belly is full, and she again has milk for her puppies. Through the entire experience, "Roo" was gentle to everyone she met, and allowed us to handle her puppies with no problems. Although extremely attentive to her babies, she already trusted her new human friends and put the lives of herself and her puppies in our hands. After the initial 24 hours of round-the-clock care, we can all breath a sigh of relief that she made it past the most critical hours and we believe she is now on the road to recovery.