Kane is about a week or two away from being ready for adoption!
He is a handsome Blue/White boy. House and Crate trained...and DOESN"T bark in his crate!! Good with dogs so far!
Pardon my inside shots, he looks black and white...I will post better ones tomorrow.
He sure is a smiley thing!
** Note how his right ear ALWAYS flips backwards
**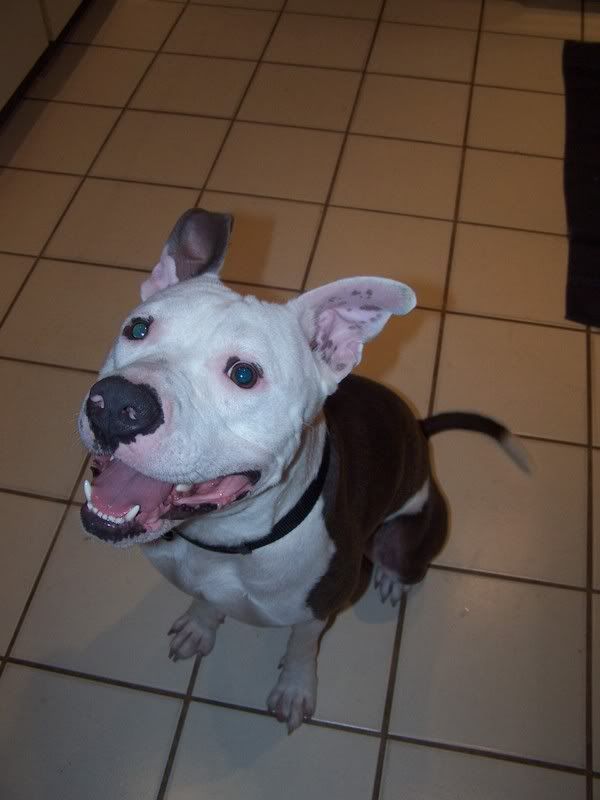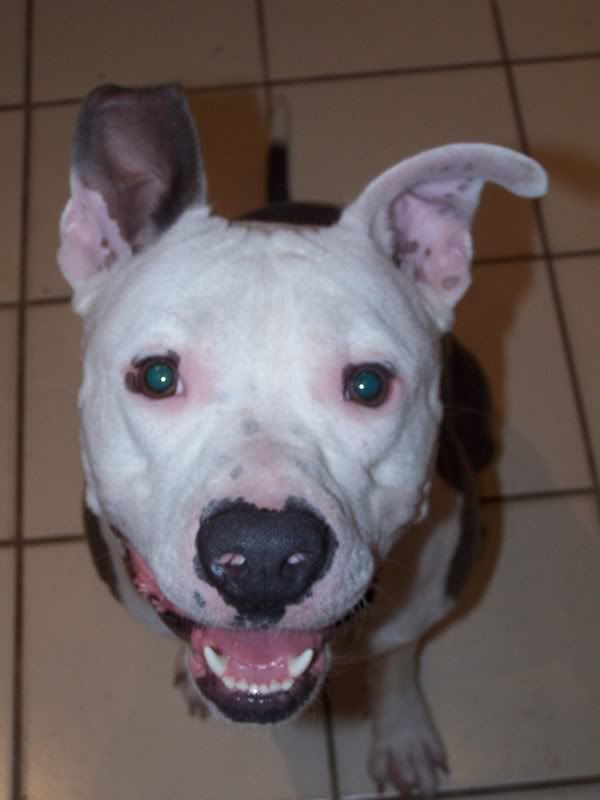 Completely missing a toenail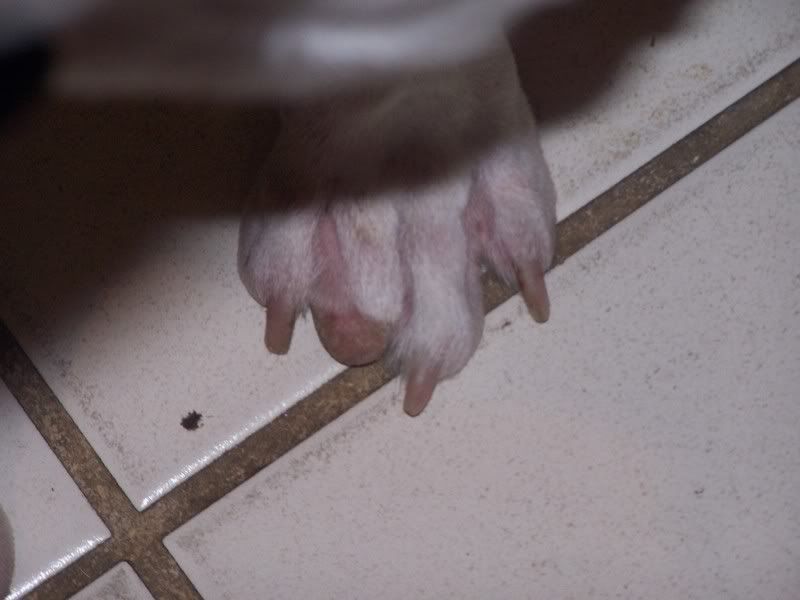 More on Kane tomorrow!