The transition to a new format and server meant that the posts needed to be added to search files in a very tiring and cumbersome method. This means for the time being, our search will be working even less effectively than normal.
However, there's a sneaky way around this:
http://www.google.com/advanced_search?hl=en
Google using the advanced search, and put "pitbullforum.com" in the box that says "Search within a site or domain:" like so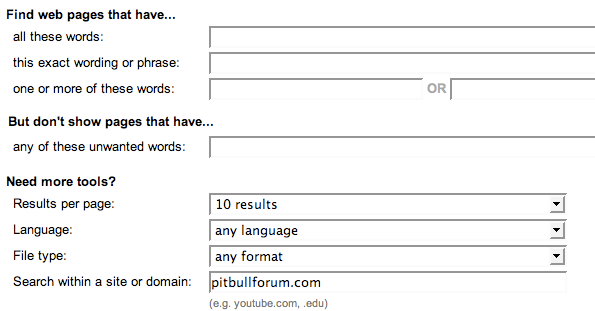 Fill out the rest of the boxes as needed, and a whole new world of past posts is opened up to you!