This handsome little boy is Russell. He was found by a good Samaritan in Miami-Dade (where pit bulls are illegal) chasing after cars. He's SO cute! We estimate him to be about 10-12 weeks old, he still has all his baby teeth. He's incredibly smart and thinks he's a labrador. He loves picking things up and carrying them around in his mouth. He also plays an excellent game of retrieve! He knows how to sit on command, sleeps in his cage quietly throughout the night and is doing well in the house. He sits nicely to get his leash on and before he goes outside. He is a little mouthy, as most puppies his age seem to be, but once you show him his toys, he's just fine.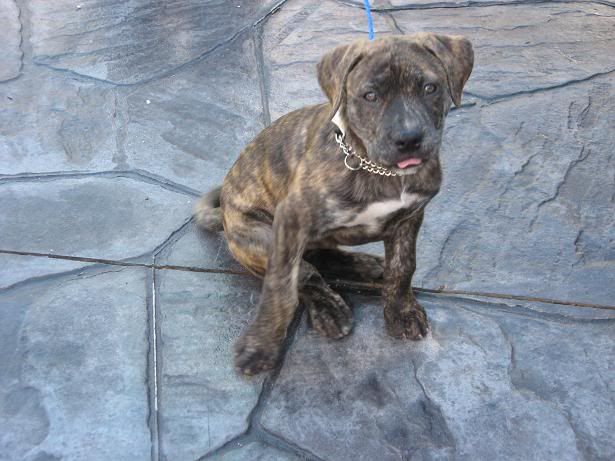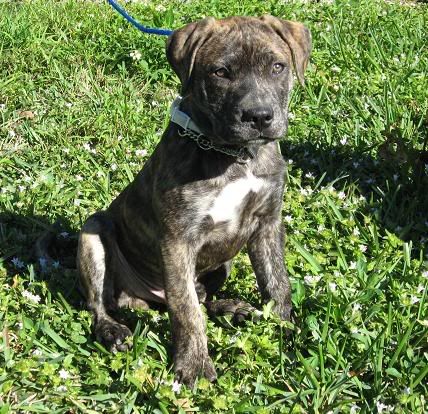 Here's a video of him playing with Trinity!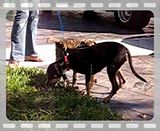 We're not sure of his breed, possibly an American Bully, based on his structure (he's very stocky!) and he'll probably be quite a big boy when full grown.