Hi Everyone!!
I'm volunteering at the Humane Society of Pinellas on the weekends to get my pittie fix! It's insanely hard not to fall in love with all of them and take them home...
This little guy has my heart and I want to make sure he goes to a great pittie savvy home! I thought what better place to find the right owner than PBF!!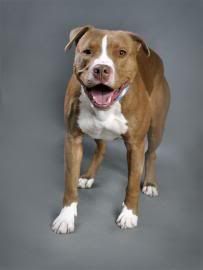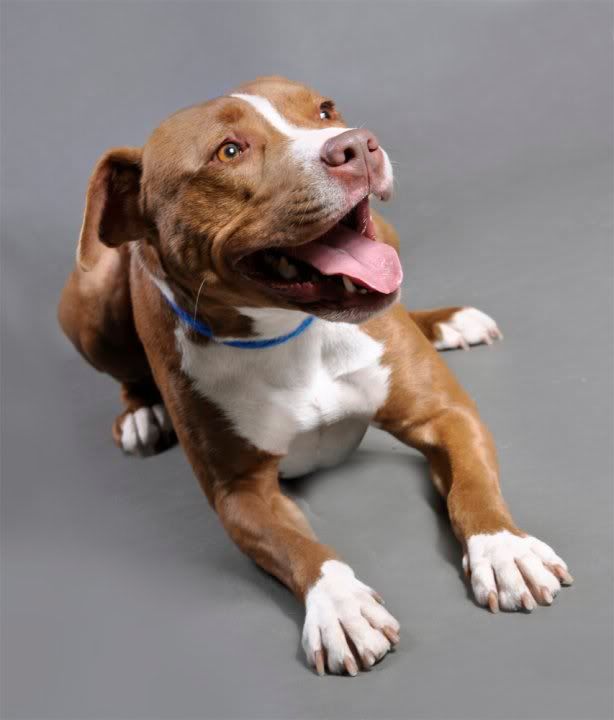 His name is Pistol Pete... but I just call him Nugget.
The pictures DO NOT do him justice. He is the sweetest sexiest little man ever. At a compact muscular 45lbs, he's a beautiful representation of a true APBT.
He's got personality for days. Extremely smart. Gameness! No human aggression that we know of... and we've done all kinds of things to this little man... take toys away, give him belly rubs, pull his tail and ears, play with his paws, check his teeth. Nothin. Loves men & woman. I would be nervous of him around small children just because he's got a ton of energy that he might knock them down. He definitely has some dog aggression but I think it's manageable. I don't think it's all dogs, but there's no real way for us to tell at the humane society. Someone thought it'd be a good idea to try to get him to play with a female pit that's a little bigger than him. It didn't go well... they were both equal players in the fight but ultimately he got a hold of her and wouldn't let go... we had to pull him off (no redirection). She had no damage and didn't seem phased at all. It still made people uneasy of introducing him to other dogs. I think if he got to meet a dog that was submissive or was more relaxed, he might do ok. There's a certain dog at the humane society that he truly truly dislikes (a big male Am. Bulldog/Pit) and when he sees him walk past his cage he gets riled up. I've been working on distracting him when Samson walks past and he's made real progress which makes me say it's manageable.
Basically, I can't police every single person that tries to adopt him. The criteria of the HSP is that the person owns their own home or we get confirmation that their landlord allows pitties. Other than that, he can pretty much go home to anyone. I know I should be happy he's going home but he's so special that he deserves to go to an AMAZING home... not just a good home.
Clearly I could go on and on... if anyone has any questions or knows anyone that might be right for this little man. PM me!!