Hey everyone, I'm a new pitbull owner from Vancouver, BC
My pup's name is Louie, he's an 8 week old pitbull mix. I'm not 100% sure what he's mixed with, the owner of his mom was surprised when she got pregnant, so the father is a mystery.
Louie had a pretty bad case of worms that he's recovering from now, so I'm hoping to put some puppy pounds on him!
My previous dog was an Akita that had to be put down a few years ago b/c of hip problems.
I'm hoping Louie grows up to be a strong dog that can challenge me like my Akita did.
Here's a couple pics! I hope everyone enjoys!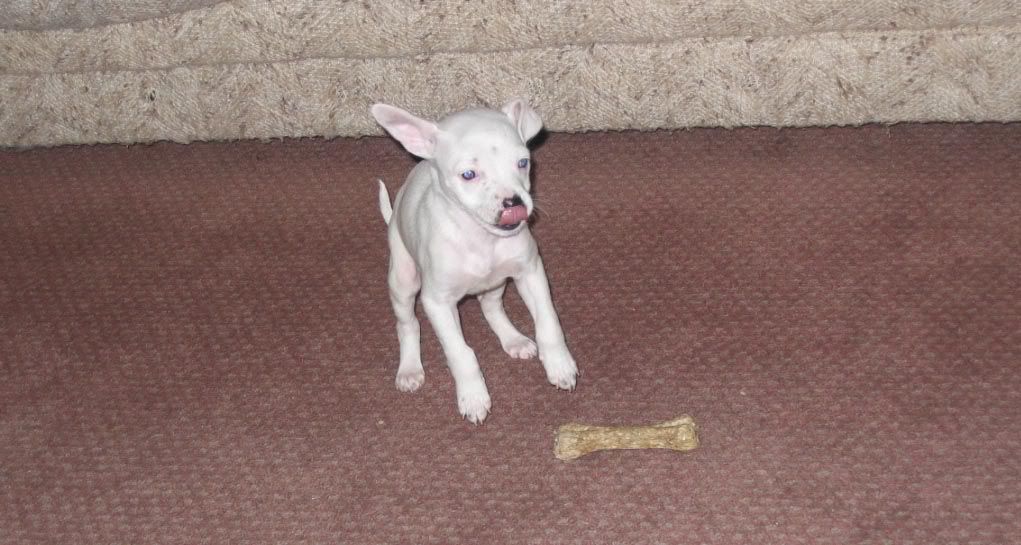 ^
his ear usually doesn't stand up like that, he's doing a puppy dance