Ok, I know there's a lot of info in this forum about different knee injuries and surgeries, but I don't know what is wrong, and so I don't know what to look for.
Josie, my spazzy 7yo pit bull mix pirate dog, was sleeping in a crate, when she suddenly jumped up and ran out. She would run fine, but she would stop to stretch out her right rear leg really far behind her, and sometimes her back end would dip down.
She did not express pain but was very anxious, I am sure at least in part due to my gf's panicked reaction. I put her in a crate to relax. Sitting, her back legs are normal, NOT thrown to one side. After an hour or so, I had her come out and walk around. She seems to be fine, but I am keeping her crated for the rest of the evening. I'll take her out tonight on a leash to potty.
I am very scared right now. It seems like everyone on this forum has to get their dog knee surgery - one after the other. I can't afford that right now. Josie just had an awesome romp in the snow (several hours before this happened)
and now she's sad, stuck in a cage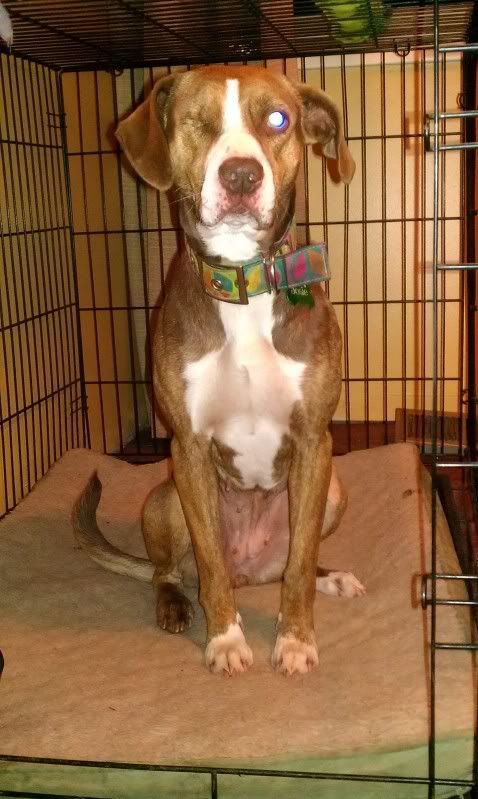 I will take her to the vet if she's still showing signs tomorrow. Or should I go even if she's fine?
But in the meantime, I'm stressing out, imagining all the possibilities. Any thoughts on the symptoms I described would be appreciated. Thanks.