Hi everyone...
My name is Paul and I live in the Minneapolis, MN area. I am a tele-commuter for one of the "Large Banks" doing Residential Real Estate appraisal review after closing my appraisal company I ran for several years. We have pretty much raised 4 kids as we only have a Jr. and Sr in high school remaining. With me working from home and my wife having summers off due to her work at a local Jr. High School, we recently decided to foster a shelter dog. It had been 10 years without a dog since we had 4 kids in traveling hockey for several years. We saw Izzy on the shelters web site but it said she was already being fostered. We contacted the shelter to see if we could foster a dog similar to Izzy and found out she was actually living with the shelter owners in the house. We met her, fell in love and agreed to foster her. After a month (and one family vist with folks that could not have handled the demands of a dog like Izzy) we decided we could not let her go and formally adopted her. She had a long journey getting to her forever home with us apparently traveling from St Louis, MO to the shelter in Wisconsin that we adopted her from before finding her home her in Minnesota. She now lives with me, my wife, my daughter and youngest son oh... and our 10 year old Snow Bengal LeMew! (That has been a challenge, but working now after about 3 months of living together.)
Anyway, I just wanted to introduce myself and Izzy, our newly adopted girl!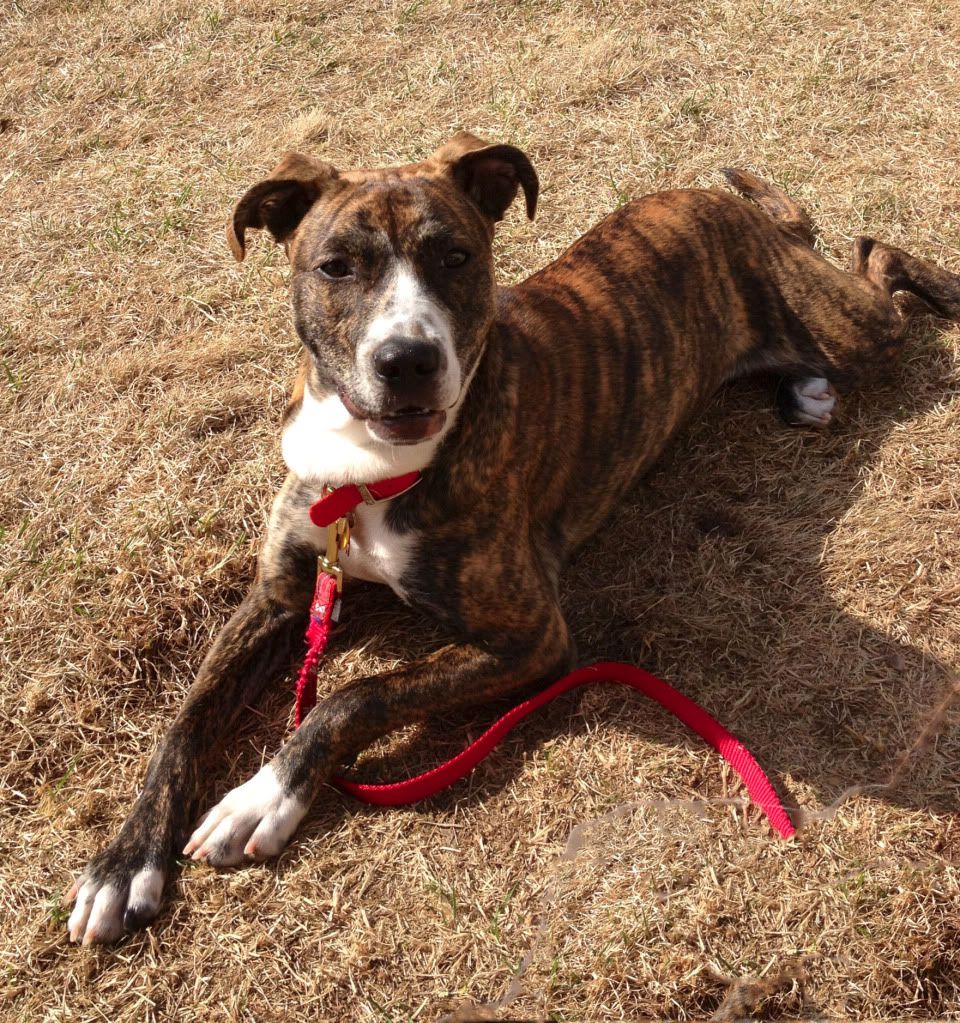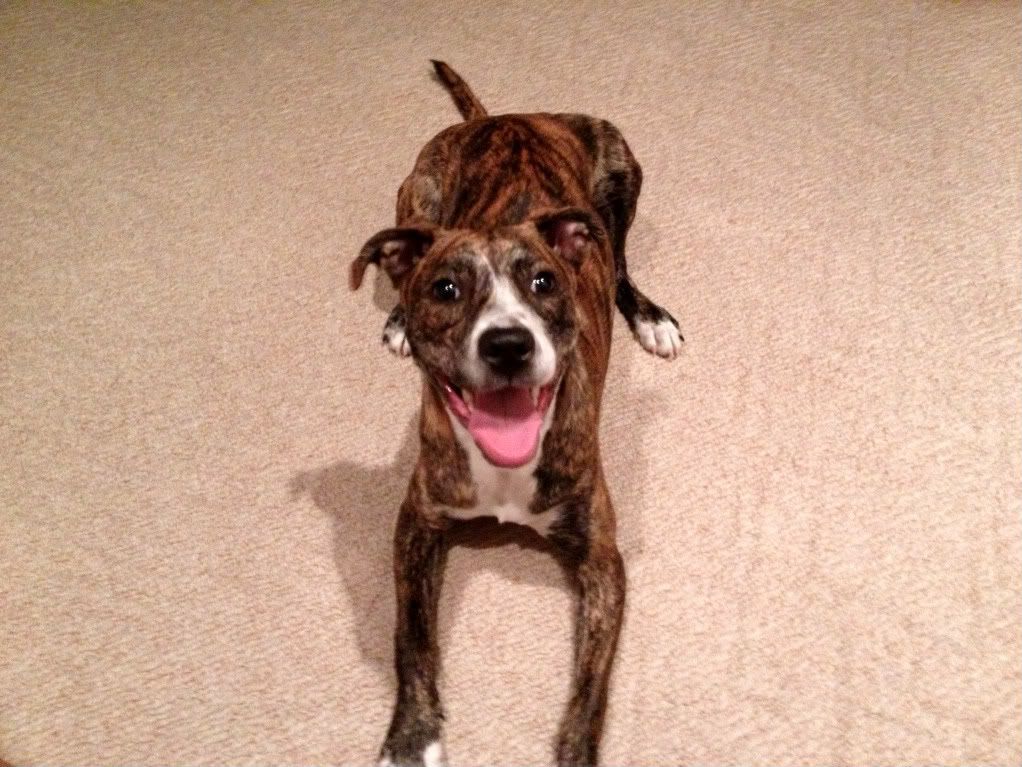 Here is Izzy after trying for a couple days to figure out the Cat tower, she finally did to meet LeMew!