My name is Rachel, I am 28 years old in the Pittsburgh area. I have 2 daughters, who are just shy of 8 and 9, and I have been married for almost 10 years.
I have never owned a APBT, but have gotten to know many amazing ones, along with their people. I know a lot of people that do rescue work with them, and my store sponsors charity events for some local APBT rescues. At the present time, I am fostering a pit puppy, that I would guess to be about 11 weeks old. Apparently I'm a terrible foster though, because I do not know that I can give this guy up. I've named him Pouncey, he was pouncing on my weeds as I was pulling them today, and I am a Steeler Fan
I've joined this forum to learn more about raising him up to be the best guy he can be, he has tons of potential, and I want to help him maximize it!
At home, I also have two American Mastiffs. They have taken right to this puppy as well, and it's been great. Tons of snuggles, kisses and playtime. Here of some pics of little Pouncey, Ti (brindle-2) and Kingston (Fawn-4)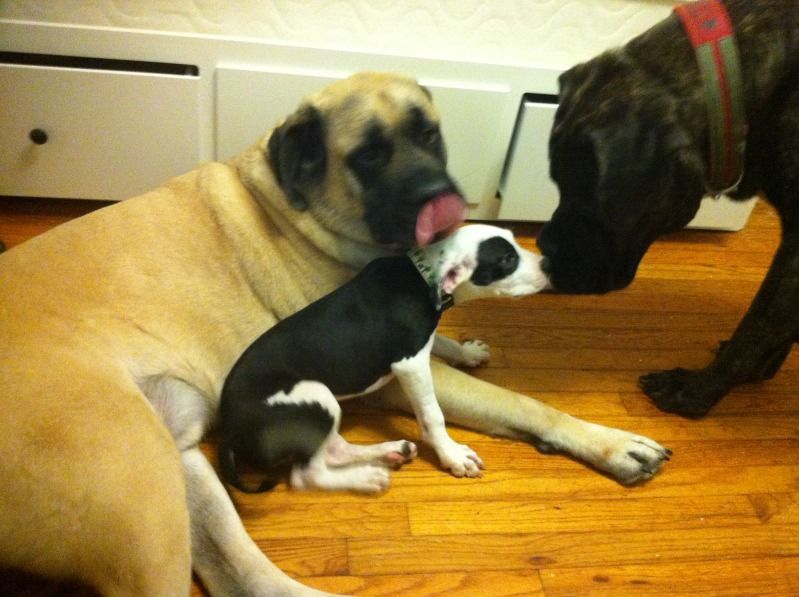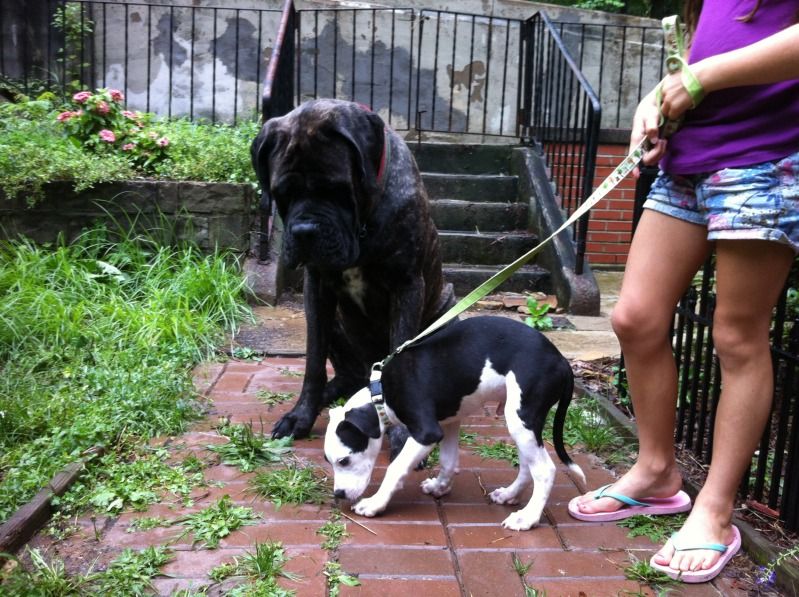 My daughters each have a pet rat, Simon and Jack, who they love very very much. They are really great pets! Lastly, we have 6 chickens. They are a blast!
I really hope to learn a lot about raising an APBT. I've got a lot of great support in place, but I am looking forward to the wisdom to be learned here!
Thanks!