Hello! i'm a new Mom to a pitbull-mix, Knox. About a week ago I found a box of 3 puppies that someone had dumped at a gas station. I couldn't leave them so of course I took them home. After a vet visit i determined they were all healthy so I started finding homes for them. 2 different family friends took one each and they are already spoiling them rotten. I fell in love with little Knox and decided to keep him.
Our vet estimates him to be about 8-10 weeks old, obviously since i don't know where he came from I'm not sure of his exact birthday. Instead we will celebrate his rescue date
The poor little guy only weighs about 4 lbs right now so we're trying to get him to gain some weight. I have him on Fromm's Large Breed Puppy currently.
I also am currently owned by my Siberian Husky, Luka. He's very interested in the new puppy but still too big to play with him right now. One day i think they'll be the best of friends.
I'm joining because I've never owned a pitbull, just been around a few. The few I have been around have been the sweetest, most gentle dogs i've ever met. Knox is already a huge cuddler, I can't wait!
Here's Knox!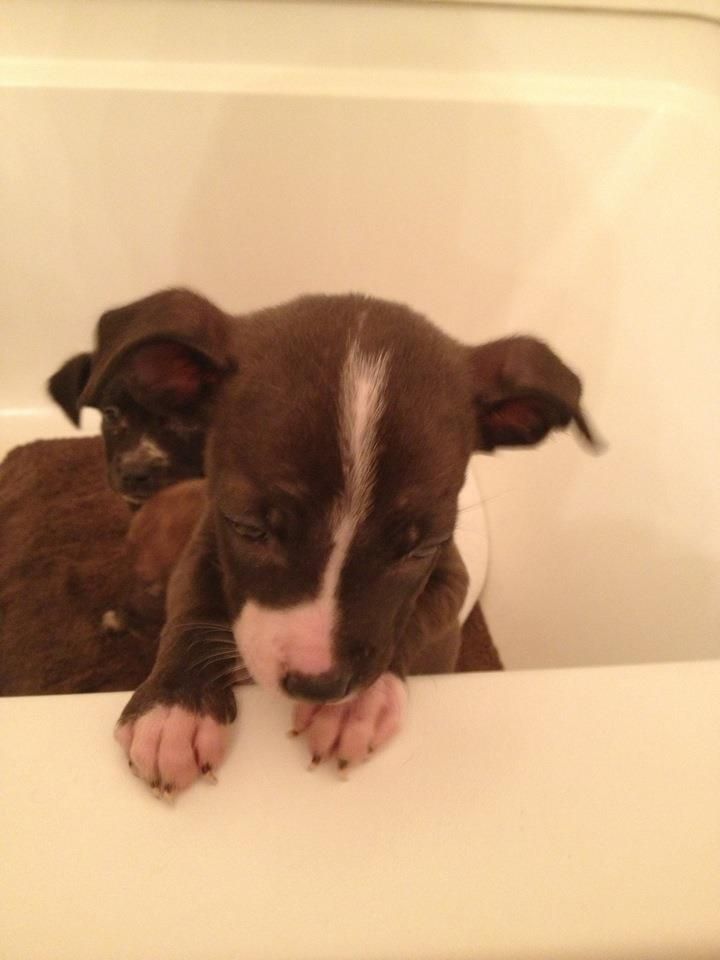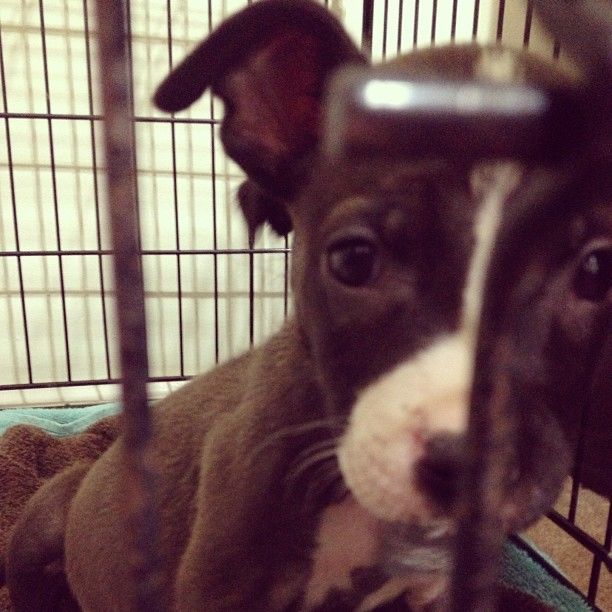 And Luka! If anyone is interested