Hi Everyone!
My name's Christy and I'm a 30 somethingish new possible Staffordshire mix something or other Mom living in rainy Oregon.
I don't have any real history with APBT's or AST's but I have had Boxers for most of my life. I rescued Boo about a month ago by finding her on Petfinder, She was listed as a Boxer/English Bulldog mix and I had been looking for another dog to add to our family. The instant I saw her I was drawn to her... and then there was her story that pulled at my heartstrings saying she was dumped with her boyfriend and 3 approx 4 day old puppies at a high kill shelter in California. (She and all of them were transported up to WA through Saving Paws) Long story short I packed up my kiddos, hubby and our 6 year old boxer Cooper and drove 4 hours for a meet and greet which went amazingly and we came home with Boo. Now what brings me here is I don't think they were correct in her assessment of what she is... I don't care what she is myself and am pretty sure she's a bully mix of some sort and while walking her around my neighborhood, going to the pet store or even the local vet I'm getting definite discrimination towards people thinking she's a APBT (I hope I'm using that right). So I thought I might find a forum of people who deal with these same types of situations. Plus it has been a long time since I've done obedience classes or have had a teenager dog (Boo is approx 1 year old) and I love to read so here I am!
So far what I love about Boo is how much she loves to be around her people, how much she wants to please, her snuggly and goofy mannerisms. I can't wait to start obedience classes with her but am not able to until January due to not being able to find classes that start around the holiday season. I would eventually love to do agility with her.
Cooper is also an amazing dog whom I love to pieces. He passed his CGC test years ago. He loves riding on the boat or car and being lazy around the house.
Other interests I have are spending time with my kiddos, I have a 15 year old boy and a 4 year old boy (my only planned kids are my dogs
). I love to draw, fish, boat, camp, hike ride my motorcycle, read, bake, am addicted to tattoos and chocolate.
I look forward to being here and learning more
Boo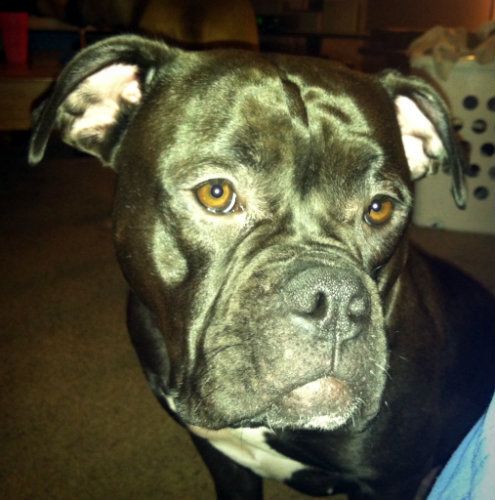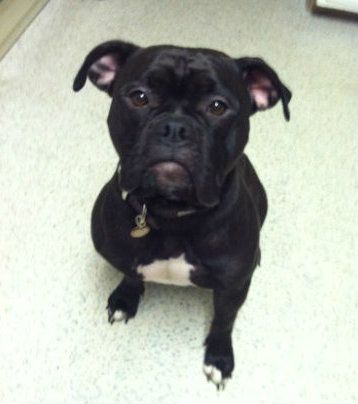 Boo and Zayden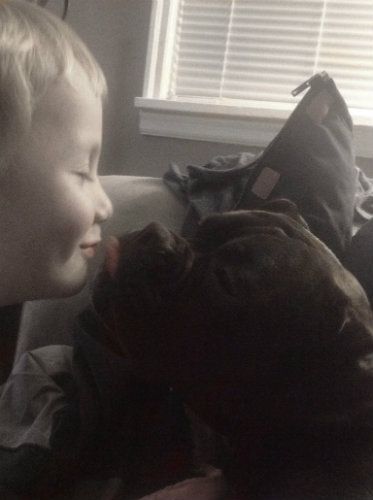 Boo and Cooper Spooning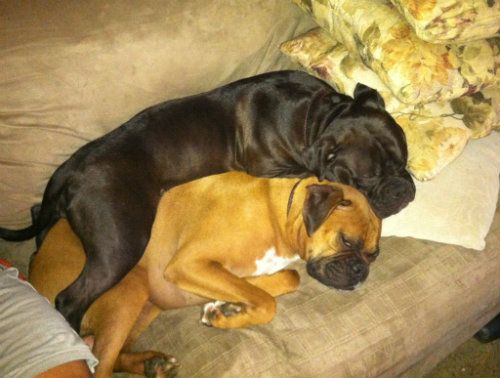 Cooper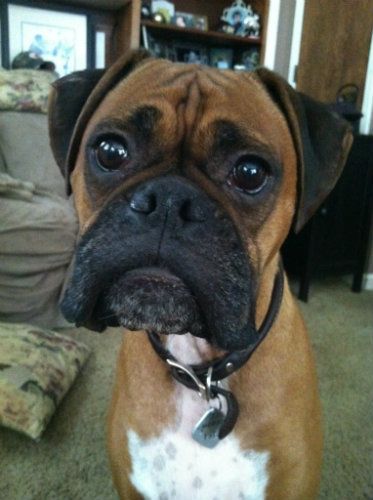 Me