My husband and I adopted a dog on Tuesday and we really like her. But.... she's broken out with a pretty bad rash.
This was her when she woke up yesterday: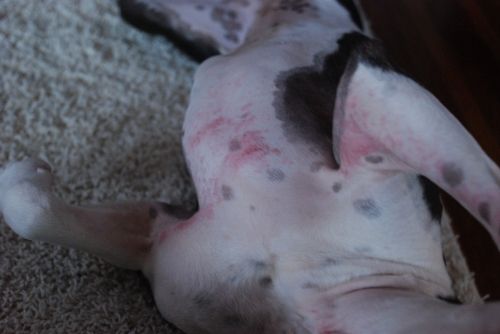 And this morning: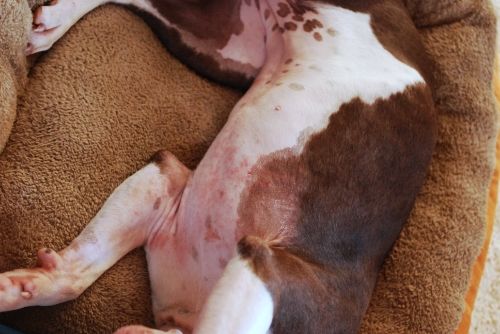 I gave her benedryl yesterday to make her stop itching. It looks less red but it has spread a few inches and is on her back legs a little bit too. She's itching this morning so I'm gonna give her benedryl again.
She comes from a foster home that had grass, carpet and other dogs.. Our house has hardwood with a rug or two and grass in the backyard.. Also, she was on Kirklands food (not the grain free) and we are feeding her half of that and half of diamond naturals grain free (fish based). She came from Alabama and we are in Tennessee.
So I need help to see if you guys can maybe help narrow it down to what could be causing her allergies. She's just here on a trial basis so I don't want to take her to the vet or get too crazy.