Hey everyone! I used to be a member here a few years back but I have forgotten my login and password so I just made a new account. My name is Breanna I am 22 years old and live in Massachusetts. I own four Bully Breed Type dogs who my live revolves around
A lot has changed since I was last here, the biggest change being that I added two more dogs to my little crew. First is Kirby a little pit bull mix puppy who is now 11 months old. He has been a challenge but a good learning experience, he was taken away from his litter way to young and did have some behavioral issues from that but we have now resolved the issues. He has great food drive for training and has been a breeze to train with basic commands. He passed his CGC recently and we have started nose work.
The second dog I adopted is Mr. Cheeks a two year old AmBully, I was not planning on a forth dog but I fell completely in love with him the minute I saw him on PetFinder (browsing petfinder at work when bored is never a good idea, LOL), I could not stop thinking about him for days so I finally broke down and went and adopted him. He has been a pleasure to have, He also breezed through his basic commands and passed his CGC in just a few months of being with me. We are starting Rally training now and he will soon take his therapy dog test.
Kahne is doing great and is now training for DockDogs which he REALLY loves, He took first in novice at the second event we went to. He is still my best friend and goes everywhere with me.
Duchess is also doing really well and has come a very long way with her issues with strangers. I can now have her out with guest who visit and she accepts dogs much more easily.
I have also started to foster more and for the shelter I got Cheeks from. Right now I have Armando a 5ish year old Pit Bull Type dog who will be going into a foster to adopt home on Thursday. Surely going to miss him, he has been a pleasure to have here and I am happy yet sad to send him off to his (hopefully) forever home.
Kirby: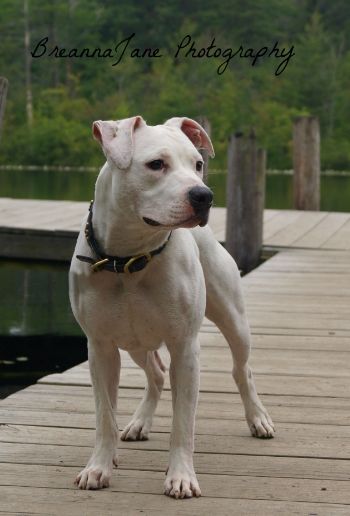 Mr. Cheeks:
Kahne: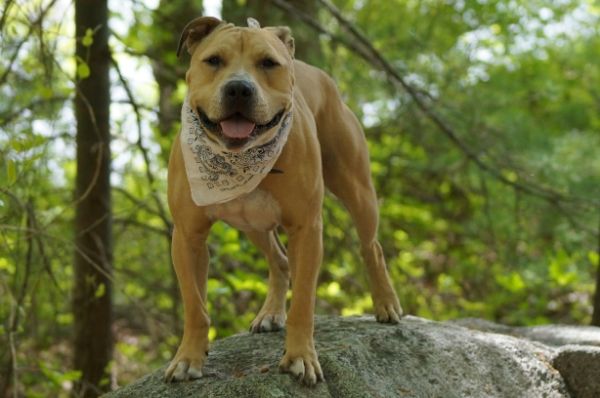 Duchess: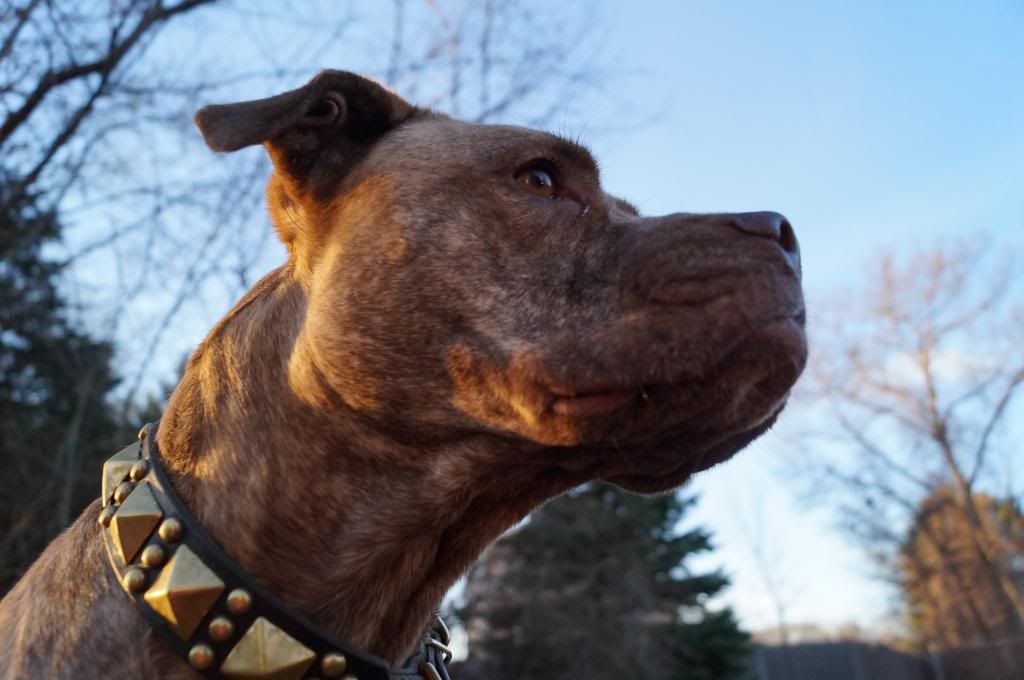 Armando (Foster Dog):