Hey all,
My name is Richard, and I am 21 y.o. I do property management of some commercial real estate in south Florida. I have a 3/2 SFH with a big fenced in backyard on a cul de sac. I have always wanted to own my own dog and finally have the opportunity. I had a Black Lab when I was young and had to give her away for reasons I still don't fully understand. I've wanted a pit since I met one at one of the properties I manage. As I was walking by he was barking at me and I was intimidated but as I approached I noticed his tail was wagging. He is the sweetest dog and just looked mean because I didn't understand that not all barking is bad.
I bought Bourke from a friend of a friend that had a litter. Both parents are purebred pitbulls (rednose). He is 13 weeks old and I've had him for about a week now. I have never met a dog so eager to please. He has had some anxiety around males and will do a bark thats appears as if he's testing them to establish where he stands in the pack not aggressive or snarling. After doing a lot of reading and watching some helpful The Dog Whisperer episodes, I have him potty/crate trained. He learns so quickly and its great to watch him develop. At this moment I am looking to make him a great family dog with structure, excercise, and educating my friends and family on how he is thinking or feeling.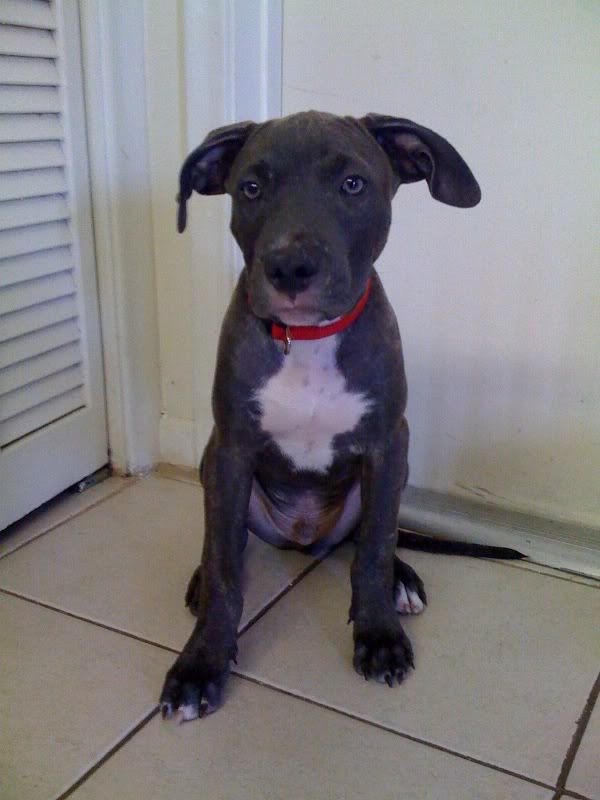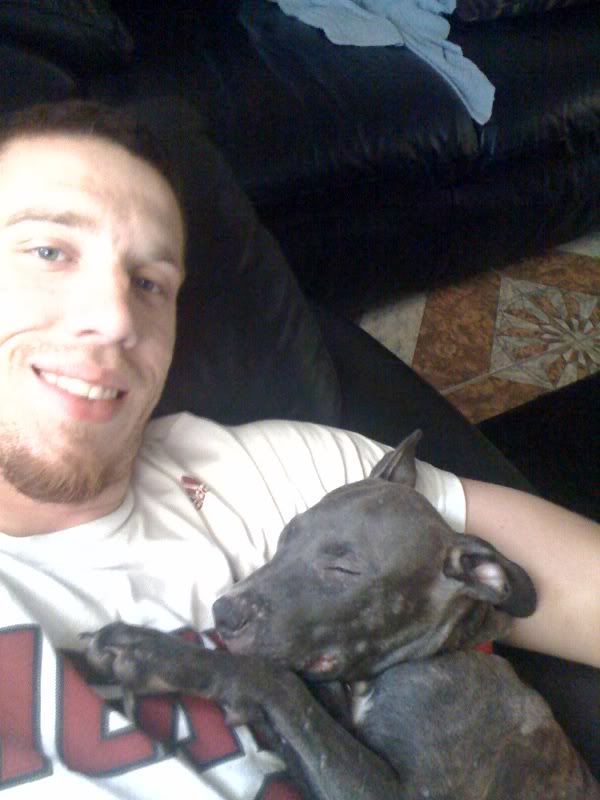 Other than all that I am an average 21 yo. I go to the gym. I've been with my girlfriend for 4 years this august. We live together with our teacup yorkie Dooney. Hence, "Dooney and Bourke". I'm hoping to absorb all I can and prove how great of a dog Bourke will be.
Thanks!